Messaging and Managed File Transfer Consulting
Managed file transfer (MFT) refers to any number of software solutions that facilitate the secure transfer of data, from one computer or network to another. MFT makes moving large volumes of bulk data — between file servers, applications, or companies—possible. Managed File Transfer is a key component of any B2B integration infrastructure. As much time as an organization may spend formatting messages and designing integration business processes, the importance of message delivery tools, protocols, and processes is often overlooked or under weighted.
Often a break point in the business integration infrastructure, strengthening and securing the data exchange environment is a big part of our service to clients. This ensures businesses have reliable, audit-ready, connections with partners to move mission critical data across networks. REMEDI will also ensure that proper alerts and escalation processes are in place to give you peace-of-mind that your managed file transfer systems are fail-safe.
When combining solutions such as Sterling File Gateway (SFG), Sterling Control Center (SCC), Sterling Connect:Direct (C:D), Sterling Secure Proxy (SSP), and IBM QuickFile with our vendor caliber MFT professionals, a vast array of favorable business outcomes result. Some of these outcomes include:
Rapid, template driven, logged, community on-boarding
Multi-protocol communications support
Role based, single point, centralized management and administration
Trading partner / application developer file status inquiry portal
Integration with B2B Integrator
Framework based and custom data flows
Multi-solution consolidation
Detailed setup and file process logging for audit, risk, compliance areas
SLA monitoring, problem reporting and escalation
IBM Messaging Products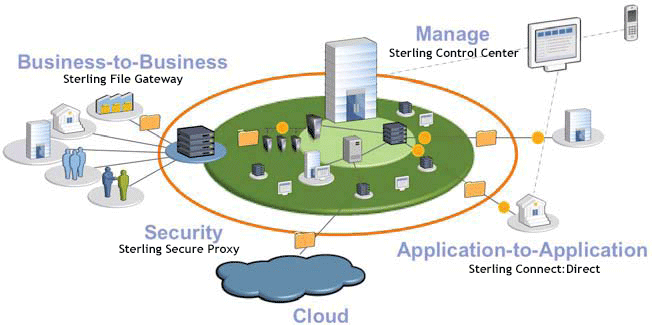 IBM Sterling Managed File Transfer Explainer
Call us at (614) 436-4040 or complete our contact page to have an associate contact you!
Related Resources