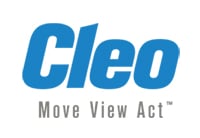 Cleo acquired EXTOL in April 2016, and with that expanded their product suite with the addition of EXTOL Business Integrator (EBI), which is now called Cleo Clarify, and EXTOL EDI Integrator, which is now called Cleo EEI. Remedi offers consulting on Cleo Clarify, Cleo EEI, and Cleo's existing B2B, application, and data integration solution, Cleo Integration Suite.
Remedi's services are flexible to fit your time and budget constraints. Remedi's sales and recruiting staff matches an experienced consultant to your project based on scoping discussions with the client.
Clarify Product Description
Easily facilitate and automate B2B integrations to quickly connect with new trading partners, and respond faster to customer requests.
The EXTOL Business Integrator (EBI) gives you a single, middleware platform you can use to integrate your data and applications without coding. EBI is a learn-once, apply-to-many tool that you can use to build maps, business rules, processes, event triggers, and manage exceptions and alerts.
Runs on Windows or Linux - If you migrate from one operating system to another, you will be able to easily move all of your application integrations to the new system. Even connects to IBM i DB2 database files.
Provides Data Integrators for EDI, XML, database, flat file, and spreadsheet data - Smart integration that structures the data in the format (look and feel) of the syntax.
Transforms data between formats for virtually any system, application, or service
Provides Application Integrators for ERPs and other applications - Integrate with commercial or custom applications that rely on web services, files, databases, messaging, and application-specific APIs.
Includes communications functions (AS2, Web services, FTP, FTP/S, SFTP, and SMTP)
Integrates SaaS applications and external Web Services with internal applications and data
Automates the process of on-boarding new trading partners, using the EBI Project Generator. For example, the EBI Project Generator uses any existing EDI Project as a template to generate the new Project with the partner-specific information.