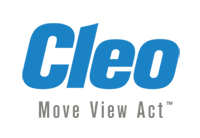 For more than 10 years, REMEDI has been a Cleo partner offering software and managed file transfer consulting expertise for Cleo LexiCom, Cleo VLTrader, Cleo Harmony, Cleo Integration Suite, and with Cleo's recent acquisition of EXTOL, Cleo Clarify.
Lexicom and VLTrader provide secure managed file transfer solutions. VLTrader is more robust with the ability to provide portals, advanced audit trails, and automated routing. Harmony allows companies to manage, govern, secure, and report on data moving within and between systems, both inside and outside the company. Cleo Integration Suite and Cleo Clarify are data transformation products that support a variety of formats and protocols.
Our relationship with Cleo allows us to provide reliable, secure data transfer software that enables our clients to easily establish and manage communications sessions, and easily integrate these solutions into their mission-critical applications.
Cleo's products are proven in more than 100,000 worldwide installations. Customers in the manufacturing, retail, IVR, healthcare, and financial services industries, among others, rely on their products and services to help them achieve complete automated data transfer solutions.