As an IBM Gold Partner, we can advise and assist with your software subscription and support renewals. Check out the Remedi process, which often results in a discounted rate over that from IBM!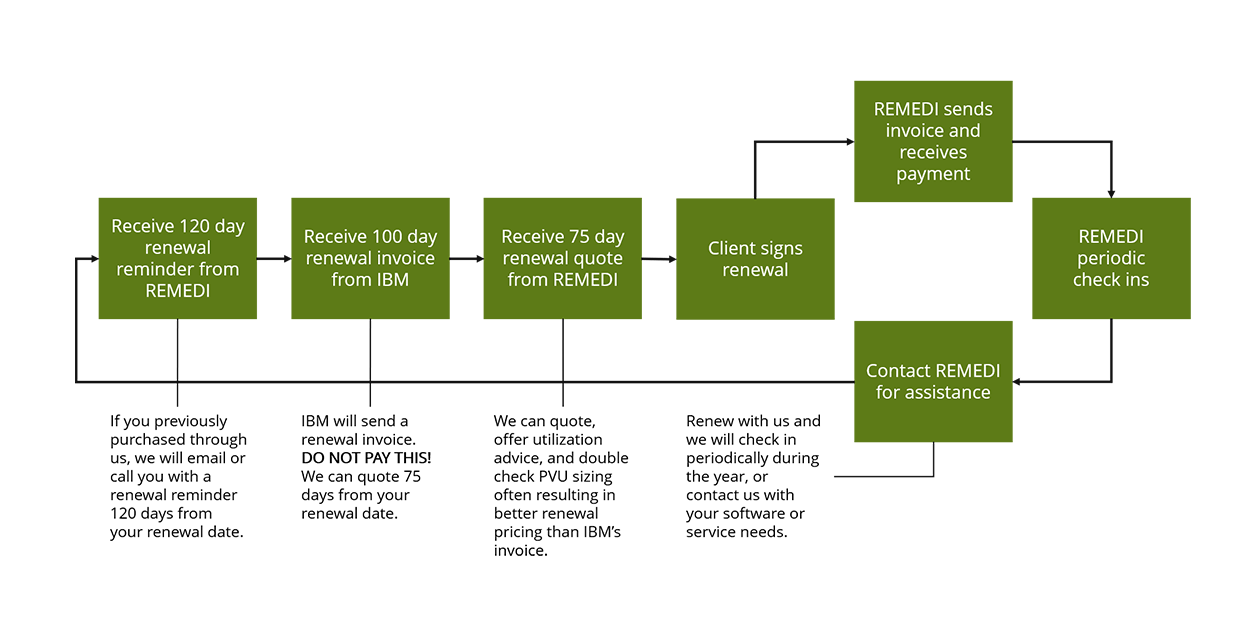 REMEDI's Process for IBM Software Subscription and Support Renewals
For clients that previously purchased through us, we will send a renewal reminder 120 days from your renewal date.
IBM will send a renewal invoice 100 days before support subscription expiration - DO NOT PAY THIS! We can quote 75 days from your renewal date.
We can quote, offer utilization advice, and double check PVU sizing, often resulting in better renewal pricing than IBM's invoice.
Finalize the details and sign the quote. We handle fulfillment and billing requirements.
We periodically check-in throughout the year to review how things are going and are always available to address your questions and concerns.
After your first-year renewal with Remedi, we reach out 120 days from expiration as a reminder that you will soon be getting that renewal invoice from IBM...and we repeat the above.
Fill out the form to learn more about how we can help with your IBM renewal.