Based on three decades of scoping experience with clients in all industries, our EDI scoping tool features customizable project templates that let you quickly build a realistic estimate for any EDI need:
Enterprise EDI Platform Migration
Managed EDI Services Engagement
EDI Staff Augmentation
EDI Software Tool Training
EDI Software Platform Update
Integration Environment Assessment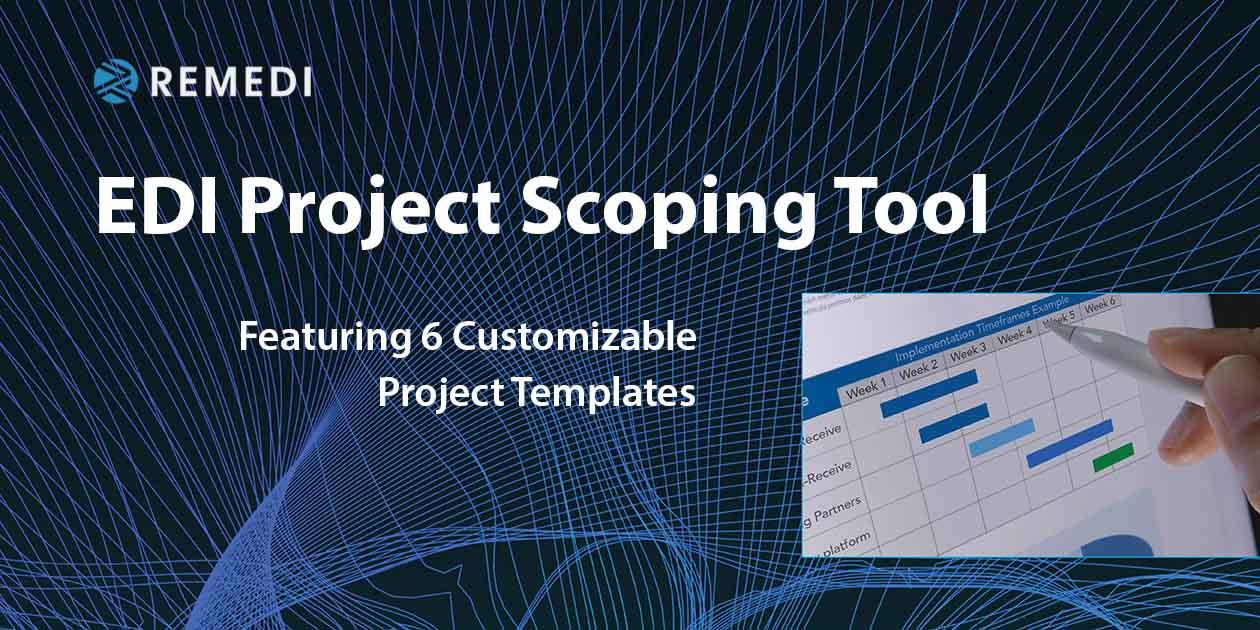 Regardless of size or objective, EDI projects that get funded have one thing in common. Accurate cost estimates. But they can take countless hours to prepare.

We created the EDI project scoping tool with three objectives in mind:
To help you enlist support of business leaders, and secure funds from management, by breaking down the elements of well thought-out EDI projects
To save you unproductive time formatting spreadsheets for project estimates
To help guide scoping discussions with EDI service providers, and control EDI project costs
Whether you hire Remedi or not, we want your project to succeed. Complete the form and download the EDI project scoping tool today.