Adding Value with Exceptional Service can lead to exponential growth in 2014.
My husband, David and I were on vacation recently in Hocking Hills at a beautiful cabin called The Fireside Chalet, which has a simple elegance of décor that warms the soul.
We are both old fashioned "warriors" in our careers and deal with challenging, but rewarding situations every day.
My favorite part of the Chalet was the library that was upstairs overlooking the great room with cathedral ceilings that features a massive stone hearth fireplace.
I ran across a book I had read years ago called "The Go Giver", by Bob Burg. The book talks about the importance of changing our focus from getting to giving – putting others first and adding value to their lives, which will ultimately lead to unexpected returns.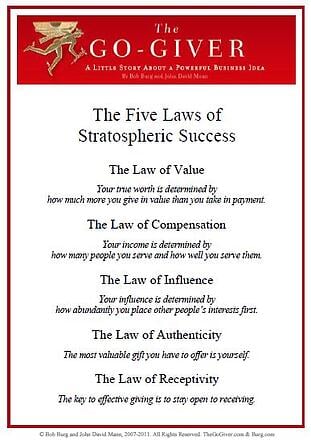 In his book, Bob talks about:
1) Creating value in such a way that your prospects, customers and clients will be attracted to do business with you and to refer others to you.
2) Touching a lot of lives with the exceptional service you provide.
3) Being real and authentic with your prospects, customers and clients.
We all want to succeed in business and the best way I have found is by giving exceptional service. When giving exceptional service, this encourages your client to share their experience with their friends, colleagues and others in their circle of influence.
I encourage you to look for opportunities to be a "Go-Giver" and add value in everything that you do.
At REMEDI we pride ourselves in offering exceptional service and value to our clients. If you need a reliable source for your B2B Integration Software and EDI Consulting, training, recruiting, managed services, financing, or software needs, give us a call for a complimentary assessment.