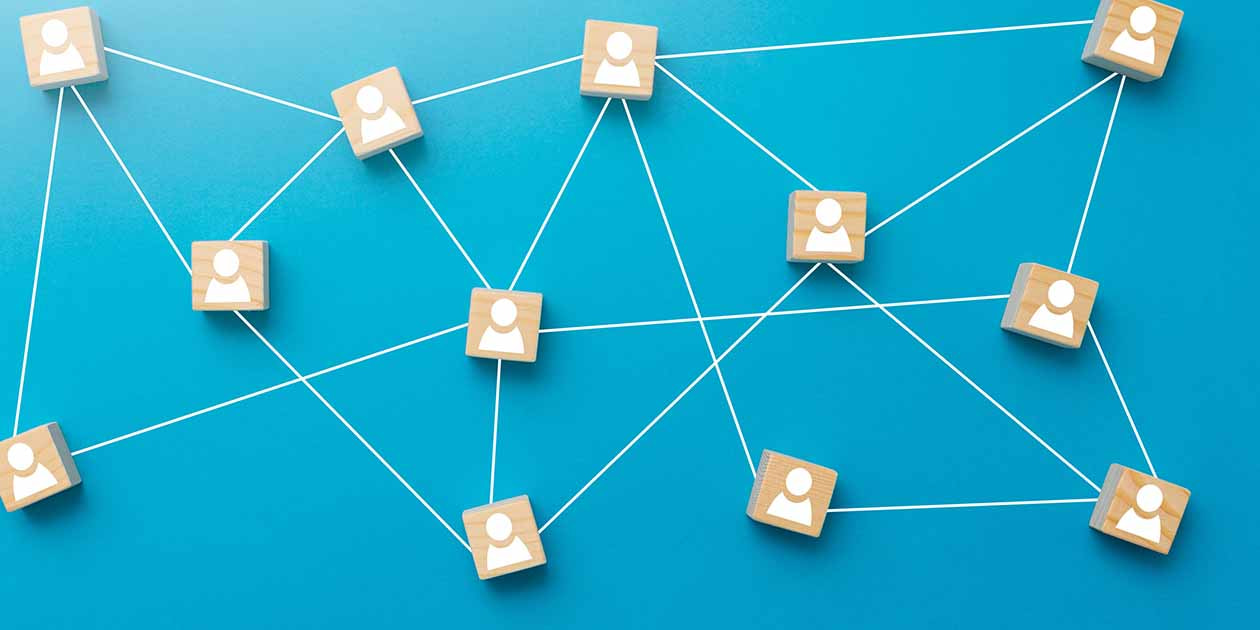 Thanks to companies playing catch up from pandemic-related bottlenecks, EDI/B2B consultants with their specialized skill sets are in high demand. But that's only one labor challenge among many for IT managers.
Retirements and resignations are contributing to the shortage of qualified integration talent. In-house EDI teams are straining under the load of taking care of trading partners and covering other gaps. Meanwhile, IT bosses struggle to keep up with day-to-day demands outside EDI backlogs.
Worse from a staffing strategy perspective, however, is a 2023 economic outlook that offers a set of dynamics that continue to confound forecasters.
This article looks at the pros and cons of hiring full-time vs. using EDI consultants, and what you should look for in an EDI consulting firm should you decide on that course.
In-House EDI Resources vs. An EDI Consulting Partner
Despite murky economic projections, current talent shortages and escalating salaries, some companies are pursuing full-time EDI talent. And there are several compelling reasons this option makes sense for many of them.
Pros of Hiring In-House EDI Specialists
Peace of Mind: With full-time EDI staff, you have the security of knowing how they're spending their time. This is especially true in lean organizations or companies where tight cost management is part of the culture, such as food and beverage.
Availability: In-house EDI and business and system integration specialists are available to managers and line of business colleagues. In many companies, being able to communicate in person and collaborate on the fly is deeply ingrained into their cultures.
Shared Priorities: With in-house EDI staff, a regular paycheck, 401(k), PTO, health insurance— not to mention office camaraderie and a sense of team mission— create loyalty and engagement.

Shifting Market Pendulum: Stories of millennials who pursued greener grass during the pandemic signal to some managers that labor market volatility may be calming down. However, as of this writing, the unemployment rate for tech occupations was an exceptionally low 1.3%.
Cons of Hiring In-House EDI Specialists
Hiring full-time EDI staff offers significant advantages but also potential drawbacks to consider.

Company View of EDI's Strategic Value: If your organization views EDI systems and talent as a critical strategic advantage, then it makes sense to invest in to seek out and hire full-time EDI staff. Otherwise, consider a staff augmentation approach to cover immediate needs such as trading partner support.

Economic Outlook: Current forecasts point to the potential for an economic downturn in the U.S. in 2023. At the same time, GDP grew by 2.6% in Q3 of 2022, following first and second quarter declines. Despite persistent inflation, the labor market remain strong. Given these mixed indicators, economic analysts disagree on whether the U.S. will experience a recession next year, and those who predict one can't agree on how severe it might be.

Candidate Availability Pool: As mentioned earlier, the unemployment rate for IT positions, including EDI specialists, is less than half the national average of 3.7% (at publication). With such a tight labor market, expect a long search and firm salary demands from qualified candidates.
Pros of Using an EDI Consulting Partner
Talent by the Slice: Going outside for EDI and B2B consultants lets you purchase the services and skills you need when you need them (within reasonable minimums), rather than paying for them during times you don't.
At the same time, motivation and focus are built into the EDI consultant's business model. Between 70 and 80% of their income comes from repeat business. It's in their best interest to spend their time in a way that makes you want to request their services in the future.
Up to Date Skills: Using EDI consultants assures you of resources that are current with the latest standards and solutions. They have to be in order to solve a variety of client EDI challenges.
And thanks to their range of experiences and exposure to different environments, EDI consultants can bring invaluable perspectives and ideas to your team from outside their bubble.
No Administrative or HR Headaches: The EDI consulting partner handles payroll, billing, and other overhead-producing tasks. This shortens the runway needed for onboarding a new EDI resource and accelerates how soon they can begin to focus on your project.
Eliminate Risk of Bad Hires: Going through an EDI consulting firm like Remedi for your integration talent mitigates the risk of bad hires. If the candidate doesn't work out, it's easier and cheaper to find a consultant that's a better fit than it is to find, vet, hire, and onboard a new FTE.
Cons of Using an EDI Consulting Partner
Loyalty to Check Signer: EDI consultants aren't on your payroll, they work for the consulting partner. This is a valid concern. Reputable EDI consulting firms place a high premium on customer satisfaction, and they ensure it by bringing consultants to the assignment who have a reputation for supporting the customer's project and business goals, and a track record of delivering successful outcomes.
Accountability: Corporate-side EDI managers expect from consultants the same engagement and commitment to project success as from internal EDI staff. Over the project lifecycle, Remedi consultants participate in status meetings and communicate as often as needed with the customer's internal team.
When projects close, we follow up with all customers for feedback. This helps to identify any issues that may not have come to light earlier.
Consultants who receive negative feedback, and who are unable or unwilling to adjust their attitude or improve their skills, are removed from our network.
Lack of Team Cohesion: Because they come from outside the organization, internal staff may not see the consultant as part of the team. To mitigate the risk of a bad fit, we prioritize candidates who offer strong soft skills and demonstrable technical skills.
What Should You Look for in an EDI Consulting Partner?
While technical skills and experience with your EDI solution are the most critical considerations, several factors set the most valued EDI and B2B consulting partners apart.
First, you should look for a company with a track record of supporting company EDI teams and integration environments, across a range of industry categories, through various product lifecycles and economic conditions.
Next, their consultants should be flexible and show a passion for creative problem solving and be able to work independently or as part of a team.
Lastly, the firm you select should be as committed to the success of your project as they are to signing the deal. Avoid any partner that spends more time talking about their successes than they do asking about your project goals and integration challenges.
Want to Discuss EDI Consulting Solutions?
Short-term staffing? Managed EDI services? Outsourcing? If you're facing EDI staffing shortfalls and you're not sure which option makes the most sense for you, talk to a Remedi EDI talent expert.
Other Articles in this Series