We've all seen it. John knows the ins/outs of a particular process. John boasts his knowledge, skills of that process, John knows it all, John is the man. Everyone goes to John, "John is out today? He's the only one that can help us, we have a deadline. Did he leave notes on what we should do? He knew this was due today". "What am I supposed to tell the customer? How do I respond to the customer?"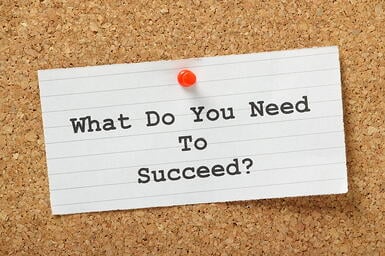 John is part of a team of eight, a well skilled and knowledgeable team of eight. Each member of the team brings something different to the table but John, he knows everything, and he's the "go to guy".
John is quite aware of this reputation of knowledge and skills. In meetings, he's the one who speaks up, he knows this topic, and he will speak to it. He will tell you how it works; don't question him, that would be insulting. After all, he's been a data integration expert for 20 years. The question arises of "who will take this action item?" complete silence, John says nothing, He doesn't step up and suddenly John has nothing to say. The most likely person to take the action item has gone silent.
John might "be the man", he might know the process but today, he doesn't feel like it. These types of days are not unusual for John. Today, he can't be bothered and his behavior doesn't go unnoticed.
While John may be knowledgeable, his work ethic has room for improvement. Last minute requests for time out of office, 2-3 days, even a week spin the rest of the team into a frenzy as they are assigned his work load to cover while he takes advantage of this 'last minute, opportunity for travel'.
And so it begins, calls from customers/business units, quietly saying "please don't assign this particular task to John. He's become unresponsive, rude, and arrogant. He argues and questions too much, it's impossible to get off the phone because he goes on and on about personal topics". "I just cannot afford time spent this way". He is very good at his job.........when he feels like it.
Work ethic:
A belief in the moral benefit and importance of work and its inherent ability to strengthen character.
A strong work ethic is learned, for some its pride, for some it's "let's do this!" an attitude that comes natural. You may not have the complete knowledge base of your team members but you have your niche and your "we'll figure it out together attitude" wins over the management every time.
Reputation is important, reputation for good work ethic wins every time.
REMEDI has been assisting clients for 20 years with their EDI, MFT, and data integration needs. Next time your expert falls short of your expectations, let us help you.