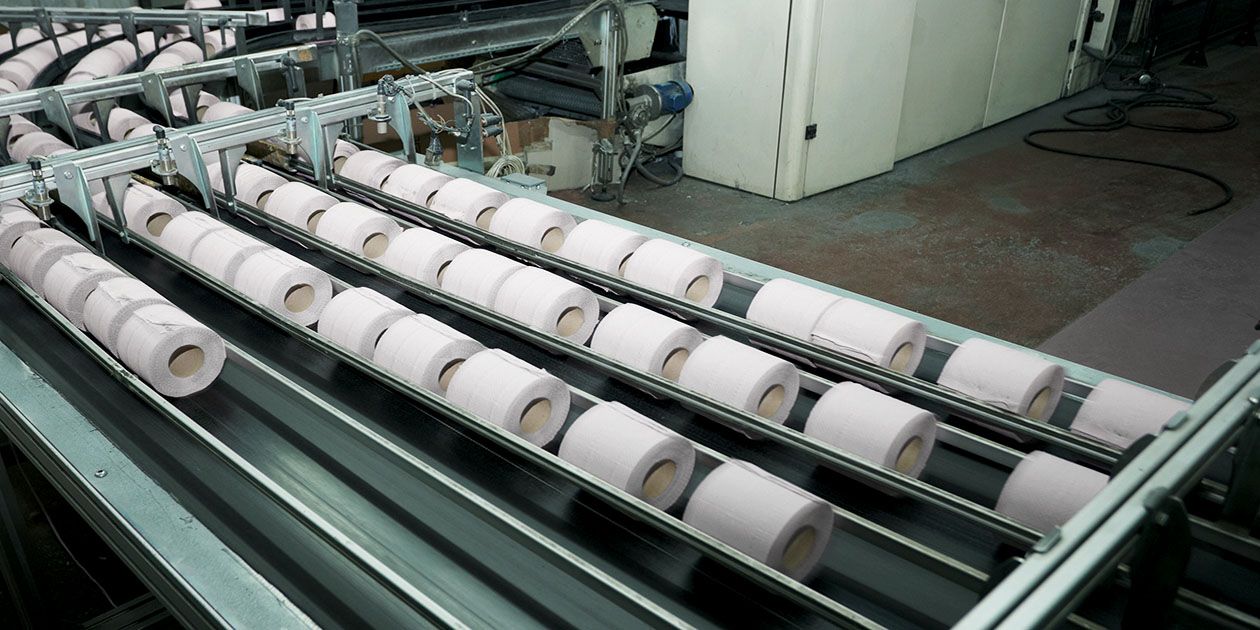 For many in America's workforce, especially those who work in a sector such as retail apparel or sit-down dining, the economy has come to a standstill. Our hearts go out to them, and we urge you to do what you can to support these employees and companies during this time.
On the other hand, if you're an EDI professional, system integration specialist, or ERP interface analyst, you're beginning to understand (if you didn't know already) how essential the services you provide are to the nation's ability to survive and recover from the Covid-19 outbreak.
We say that for two reasons.
As millions of owners and managers are acutely aware, steady revenue flow is the lifeblood of business. Which makes ERPs, EDI, and integration technology the red blood cells that maintain the health of businesses operating at scale from neighborhood to nationwide.
Think for a moment about those businesses and services that so many state governors as well as the Department of Homeland Security have decreed as essential and, accordingly, expected to remain open. Now think about the underlying infrastructure that keeps them operating— as invisible as air yet as tangible as concrete.
We're talking of course about electronic data interchange, the digital fuel that powers the purchase orders, invoices, advance shipping notices, and other electronic transactions that keep the goods and supplies flowing, and help keep all of us fed, gas tanks topped off, and patients tested and treated for whatever during the most extraordinary mobilization of the commercial sector since Rosie the Riveter posters were a thing.
In fact, the shelves of hospital supply rooms and countless drug stores, grocery chains, and hardware stores not to mention the oil vat of every commercial deep fryer in the world would be empty right now if were not for EDI and EDI-related technology that is literally keeping the wheels on the economic wagon right now.
EDI Never Stops Working
At is core, EDI eliminates the need to snail mail, fax or attach to an email business documents such as P.O.s and invoices. That's no small thing. EDI, and the communications networks over which billions of those digital documents pulse every second of the day have saved companies untold billions in reduced paper expenses alone, not to mention giving them tools to reduce the real costs of human error and time-eating admin busy work.
Bottom line, EDI is proving itself a bedrock component of America's infrastructure that, like interstate highways and electric lines in the physical world, is infinitely scalable, adaptable, and essential to the needs of virtually every organization and citizen on the planet.
So while EDI— and the professionals who create the maps, the tests, and the means by which documents and transactions are transformed and transmitted so seamlessly and accurately— may be invisible to most, its impact on our daily lives has never been felt more acutely.
And by "felt more acutely" we mean that awesome feeling you get when you discover a full pallet of toilet paper at the local Dollar General or the disposable gloves and hand sanitizer you ordered for your hospital are waiting at the loading bay.
A Word of Thanks
Having been in the EDI, integration, and task automation business since 1994, it would be fair to accuse us of more than a shade biased when it comes to the value and efficacy of EDI. At the same time, we're proud to be a part of EDI's critical role in the business transactions that are making it possible for businesses with domestic and global trading partners to continue serving their customers.
We don't yet know how deep and far-reaching the economic impacts from the COVID-19 outbreak will be. But we did not want to miss this opportunity to acknowledge and thank the men and women—including some of our clients and consultants— who make EDI and related data integration systems so miraculously invisible.
Let us know if you need any help managing current EDI tasks or building out your EDI capacity.
All we ask until then?
The next time something you desperately need is there when you need it in the days and weeks ahead, take this moment to thank EDI-- and the unsung mappers, architects, managers, coordinators, manufacturers, truck drivers and warehouse staff who are making it possible for life and the economy to go on.