In Part 1 of the article concerning opportunities in supplier

enablement,

I thought it interesting just how few orders are processed electronically around the globe with North America at 34%, Europe, Middle East, Africa (

EMEA

) at 36%, and Asia/Pacific at 41%. This same research cited cost savings of EDI order processing, to that of paper processing, of $13.62 in North America, $8.85 in

EMEA

, and $9.12 in Asia/Pacific. The research also provided percentage and cost numbers for payment processing and noted the convergence of the procurement and payments functions, but I'll leave that for another time.

While examining North America, it has the lowest percentage of electronic orders processed, and the highest cost reduction opportunity in terms of increasing electronic procurement across the supply chain.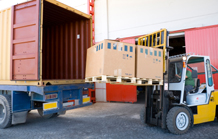 Let us apply some more math and round number scenarios to the situation. If an organization has 1000 suppliers with 340 suppliers linked for EDI orders, and doubles the supplier base accepting orders, with each of the additional 340 suppliers accepting 8 orders/mo. What are the economics behind an initiative to enable these suppliers in terms of a year by year savings?
340 suppliers x 8 orders X 12 months X $13.62 electronic order savings = $444,556.80.
The savings are big, and that is just the purchase order process and taking electronic orders to 68% of your supplier base. What additional savings are possible when focusing on the other transactions in the procure to pay cycle? Sure there will be incremental costs, one-time and on-going, which were not included in this analysis. But really, the on-going VAN and variable costs of more electronic orders will not erode the savings outlined above all that much. As for the one time on boarding costs of initial implementation/integration with each of these suppliers, there are upfront costs, but these are modest in comparison to the multi-year cost savings of on boarding new suppliers.
So, are you looking for 2010 efficiency opportunities this year? Supplier enablement is one place to start.
Here's other ways we think you'll find efficiencies in 2010, particularly as it relates to B2B and enterprise integration. We believe business integration management should seek to maximize return on investment in integration tools, enhance productivity, continue pursuit of the perfect transaction (transaction or series of transactions being a touch-free error-free events across, or within, organizations), seek solutions/services with a low total cost of ownership, with vendor managed risk, from parties that are able to manage and execute solutions, where partners are long term and positive outcome oriented.
Aberdeen research source: http://www.aberdeen.com/c/report/sector_insights/5097-SI-supplier-enablement-enterprise.pdf