One of our most frequently asked questions is "How long is it going to take?" There is a misconception that it takes months and months to complete an integration conversion project, when it can take as little as seven weeks! There are several factors that affect the timeline, but let's lay out a scenario for a 284-hour conversion from Gentran:Server Windows to B2B Integrator.
The current environment in this sample is Gentran:Server Windows, with 5 trading partners, 3 documents each, for a total of 15 maps. The communications used is traditional VAN via AS2 as well as two direct AS2 connections with trading partners. There are about 5,000 documents communicated each month.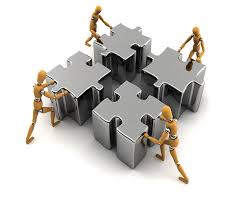 For a straight forward conversion such as this, the main components included in a project plan are the software installation on the development server, business process development, trading partner setup, software installation on the production server, and training.
Development server installation (8 hours) - install B2B Integrator on development server and configure
Business process development (120 hours) - communications, document flow, translation, exception handling
Trading partner setup (100 hours) - setup/load trading partner information, convert existing maps, testing
Production server installation (16 hours) - install B2B Integrator on production server and configure, create accounts and permissions, setup archive and recovery, migrate trading partners, business processes, and other assets from development server
Training (40 hours) - product overview, system administration and support, review trading partner configuration and business processes
Of course, this scenario is quite simple, but factors such as number of trading partners, number of maps, amount of pre and/or post processing, current integration package, number of documents processed, cluster vs. non-cluster environment, etc. all determine the length of the project.
Let's change this sample a little. In the first scenario, the integration software was Gentran:Server Windows. The maps in Gentran:Server Windows can be migrated to the B2B Integrator Map Editor with minimal changes. Let's assume that you are converting from TrustedLink or Gentran:Server UNIX. In that case, the maps would need to be re-created in the B2B Integrator Map Editor. For 15 maps, the trading partner setup would be 240-360 hours depending on how complicated the maps are.
Hope these scenarios give you a better understanding of the effort to convert to B2B Integrator.
\