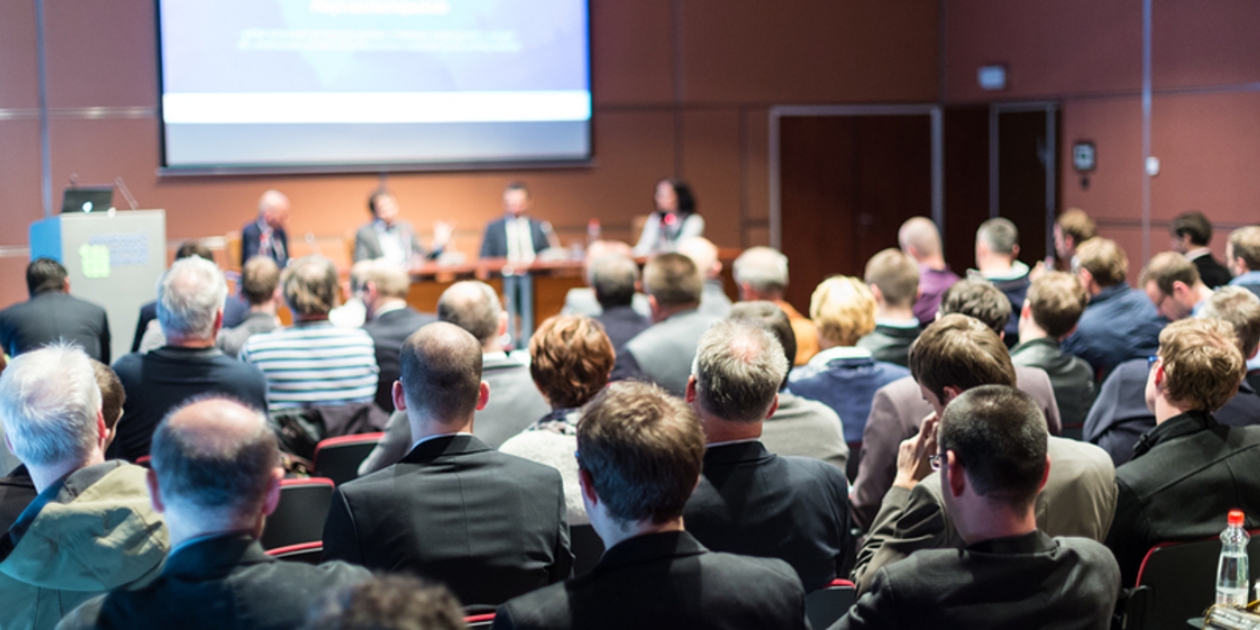 If you want to learn what developments are taking place in your industry, you want to network, or both, go to a conference. Even though 2019 is winding down, there are still a few opportunities for conferences, and it is not too early to block off your calendar for 2020's EDI conferences.
Read on to learn which EDI conferences and integration conferences will be taking place in the coming months; representatives from Remedi will be attending some of the events listed below. Check out which ones will be right for you.

What's on Our Radar
TIBCO NOW – London, UK
September 25th – 26th – Hilton London Metropole
At this integration conference, customers (and those who want to become customers) will learn more about how TIBCO works, what's in the pipeline, and how to get the most out of this platform.
Dell Boomi World 19 – Washington, DC
October 1st – 3rd – Washington Hilton
If you are a Boomi customer or thinking of becoming one, this is the integration conference for you. Learn about the solution, explore how it can help your business, and hear from current customers about their successes with the platform.
Cleo Connect 2019 – Orlando, FL
October 7th-10th – Orlando World Center Marriott
For Cleo customers or those interested in a Cleo EDI solution, Cleo Connect will be the EDI conference to attend in October. Representatives from the company will be on hand to discuss the latest features and to share a sneak peek of the future of Cleo Integration Cloud.
MuleSoft London CONNECT – London, UK
October 9th – 10th – ExCel London
MuleSoft will be holding a number of integration conferences in cities around the world this fall, with the last one taking place in London. They have tracks for new users, intermediate users, and advanced users, so you can gain a better sense of how to get the most out of your investment.
Remedi Midwest Business and System Integration Forum
October 10th - Columbus, OH
Take a day out of the office to learn about the hottest topics in the industry. Learn what others are doing to help make their integration environments the leader amongst their competitors. Talk with other key executives and decision-makers, find out where they are investing their time, energy, and dollars to modernize and take advantage of the emerging technologies.
NEECOM Fall Conference 2019 - Westborough, MA
October 17th - Doubletree Hotel
The New England Electronic Commerce Users' Group (NEECOM) will be holding its annual fall conference with vendor exhibits. A great opportunity for networking, the event is focused on expanding the regional scope of electronic commerce and EDI. Better yet, Remedi is a proud NEECOM Sponsor!
IAIBC 105th Convention – Pittsburgh, PA
October 21st – 24th – Westin Convention Center
The International Association of Industrial Accident Boards and Commissions (IAIBC) will be holding its 105th convention in October. IAIBC's focus is on using EDI standards to ensure that workers' claims are fulfilled in a timely and fair fashion. This is a great opportunity to learn and network if you are in this industry.
RVCF Fall Conference – Scottsdale, AZ
November 3rd - 6th - JW Marriott Scottsdale Camelback Inn Resort and Spa
RVCF will offer training and topic-specific sessions, retailer one-on-ones, and networking opportunities.
IBM Think 2020 – San Francisco, CA
May 4th – 7th
IBM's Think 2020 conference in San Francisco is still in the planning stages. That being said, if this past year's event is anything to go by, you can expect sessions on the latest developments in the supply chain, such as blockchain, the cloud, and AI.
Informatica World 2020 – Las Vegas, NV
May 18th – 21st – The Venetian Resort
Interested in seeing where AI will take the supply chain in the future? Come to Informatica World 2020 to learn about how this technology solves data challenges faster so you can work more efficiently.
OpenText Enterprise World 2020 – Las Vegas, NV
September 29th – October 1st – The Venetian Resort
Although OpenText Enterprise World 2019 wrapped up this summer, the company is getting ready for its flagship event next fall. If this past year's conference was anything to go by, there will be over 100 breakout sessions, more than two dozen Learn Path opportunities, and keynotes from industry experts.
If we left out an event, please email blester@remedi.com. We look forward to seeing you at some of these EDI conferences!