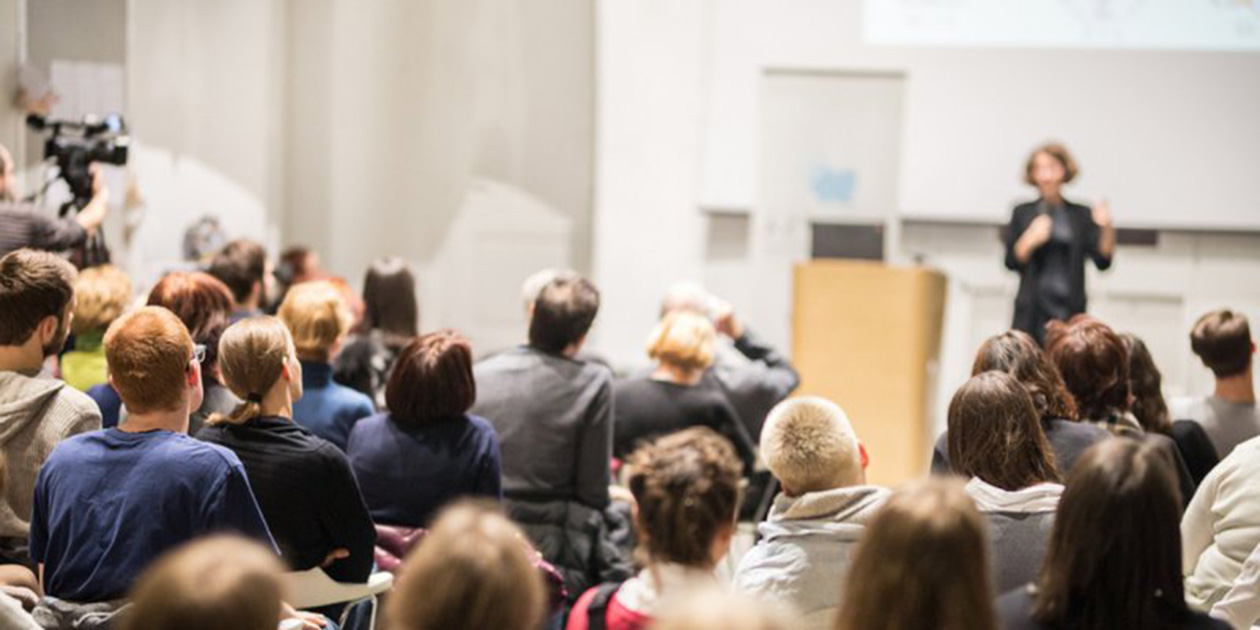 Conferences are an excellent way to learn more about what is going on in your industry as well as to network with other professionals. In the coming year, there are some exciting opportunities for people who specialize in EDI solutions to attend informative conferences that will increase their knowledge.
We have compiled a list of conferences in 2019, some of which we will be attending ourselves and some of which we think will provide a great chance to learn. Read on to find out which ones are a good fit for you.
What is on our radar…
NRF 2019 – New York, NY
January 13th – 15th – Jacob Javits Convention Center
If you're in retail, "Retail's Big Show" is where you should be. This is the place to learn about all of the issues facing the retail industry, including where EDI fits in.
X12 Standing Meeting – Seattle, WA
January 20th – 30th – Sheraton Seattle
X12, chartered by the American Standards Institute, develops and maintains EDI standards and XML schemas globally. The first standing meeting of 2019 is an excellent way for those who are interested in innovating these standards to make their voices heard.
February 12th - 18th -Moscone Convention Centers
Think is the world's most celebrated gathering of visionaries, technologists and innovators. Where the curious convene and foremost business leaders connect to inspire and learn.
Create in the Cloud, innovate with IoT, break down barriers with Blockchain, and solve the unsolvable with Quantum. Learn how to get more value from AI and your Data --train it, trust it and make your business more efficient and Secure. See how the newest technology paired with our industry expertise can reinvent your business and industry, your school and store, your farm and pharmacology, your bank and energy grid, regulations and workflows.
At Think 2019 you will find the way forward through deep interactions with brilliant minds and industry experts. Change the way the world works by putting smart to work. Come together and think.
WEDI Spring Conference – San Diego, CA
May 20th – 22nd – Hyatt Regency La Jolla at Aventine
WEDI is a coalition of healthcare industry professionals who want to develop solutions to critical healthcare problems. The spring conference is a chance to highlight best practices, emerging trends, and case studies in IT. Organizers hope that the event will foster thought-provoking conversations that will reveal ways to make healthcare service delivery more efficient and effective.
NEECOM 2 Day Spring Conference 2019 - Westborough, MA
REMEDI is a proud NEECOM Sponsor!
May 22nd - 23rd - Doubletree Hotel

NEECOM offers great educational sessions for anyone new to EDI or interested in enhancing their skills!
NEECOM 2 -Day Spring Conference with a full slate of Speakers and Topics on May 16th and full day Educational courses on May 17th
GS1 Connect Conference – Denver, CO
June 18th - 21st –Gaylord Rockies Convention Center
Meet face-to-face with your trading partners, solution providers and experts from a wide range of industries. Explore topics such as Data Quality, Data Management, Blockchain, Supply Chain Innovation, Emerging Technologies, Inventory Accuracy, Traceability, Visibility, Artificial Intelligence, Machine Learning, IoT, Digital Disruption, Unique Identification and E-Commerce.
National Plan Automation Group (NPAG) 2019 Conference – Gulf Shores, AL
August 25th – 28th – The Lodge at Gulf State Park
NPAG is an open forum for health insurance professionals for learning and information exchange about EDI. The group's objective is to bring people together to share their mistakes, successes, and knowledge about EDI.
This year's conference will touch on, among other themes, EDI solutions and their adoption. For health insurance professionals, this is an opportunity to learn about how to make EDI work for your organization.
NEECOM Fall Conference 2019 - Westborough, MA
REMEDI is a proud NEECOM Sponsor!
October 17th - Doubletree HotelNEECOM Annual Fall Conference with Vendor Exhibits
IAIBC 105th Convention – Pittsburgh, PA
October 21st – 24th – Westin Convention Center
The International Association of Industrial Accident Boards and Commissions (IAIBC) will be holding its 105th convention in October. IAIBC's focus is on using EDI standards to ensure that workers' claims are fulfilled in a timely and fair fashion. This is a great opportunity to learn and network if you are in this industry.
RVCF Fall Conference – Scottsdale, AZ
November 3rd - 6th - JW Marriott Scottsdale Camelback Inn
Resort and Spa
RVCF will offer training and topic specific sessions, retailer one-on-ones, and networking opportunities.
As it is still early, some of these events are still in the planning stage. Is there an event that is not listed that you think should be included? Email blester@remedi.com.
Are you ready for data integration? Get the assessment. Absolutely free.