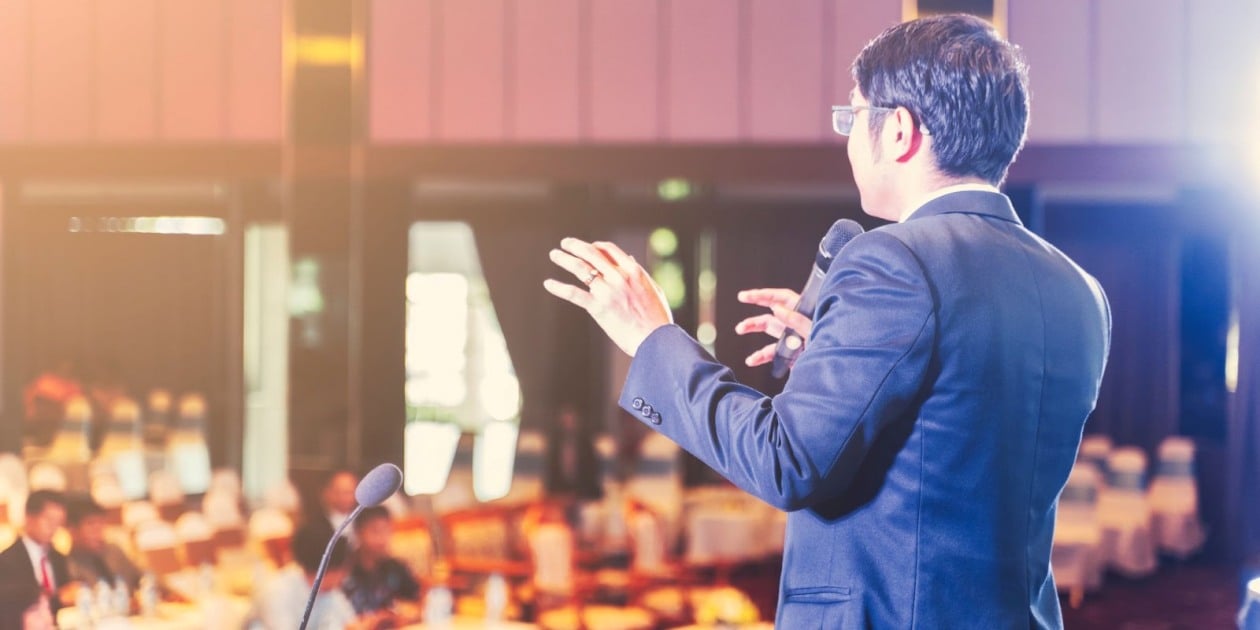 Often the best way to learn about what's happening in your industry is going to a sector-specific conference. Luckily, most in-person gatherings are now back in full force following the global pandemic. What's happening in EDI that affects your field and business, and what's coming down the pike? Read our roundup of 2023 EDI conferences to find out. (And if you're looking for integration guidance, worry not, because Remedi experts will be attending some of these events and will be on-hand to help.)
IBM Think 2023 – Orlando, FL
May 10–11 – Loews Resort at Universal Studios
Back as an in-person even this year, IBM Think focuses on the latest supply-chain developments. IBM Think 2023 will offer keynotes on sustainability, "riding the quantum wave" and intelligent automation, among other topics, as well as interactive product demonstrations, peer collaboration and more.
NEECOM Spring Conference – Westborough MA
May 11 – Doubletree Hotel
The New England Electronic Commerce Users' Group Spring Conference is one of two annual events–one in the spring and one in the fall–held by NEECOM. Geared toward members, which are organizations from across industries interested in electronic commerce and EDI and related technologies–these conferences feature talks, discussions, exhibitions and networking events. This spring's gathering will include events on EDI advancements, supply-chain integration and X12 format updates.
GS1 Connect – Denver, CO
June 5 - 7 – Gaylord Rockies Resort & Convention Center
The GS1 Connect conference will discuss industry best practices, and how to improve business processes and strengthen your professional network. Visit the scenic Colorado Rockies, connect with industry leaders, explore solutions to supply chain issues, and more.
IBM TechXchange - Las Vegas, NV
September 11 -14 – MGM Grand Hotel & Conference Center
IBM TechXchange is an exciting event designed specifically for technologists who use IBM products and solutions. It provides customized sessions and immersive learning opportunities for a wide range of technical roles, including developers, data scientists, IT architects, operations professionals, infrastructure architects, and more.
RVCF Fall Conference – Scottsdale, AZ
November 5–8 – JW Marriott Scottsdale Camelback Inn Resort and Spa
The Retail Value Chain Federation Fall 2023 conference will kick off with an optional round of golf for attendees to get to know each other. In addition to offering professional training, information sessions and one-on-one retailer meet-and-greets, this year's event will also offer Supply Chain EDI, four courses hosted by EDI Academy. The topics to be covered include best practices for EDI onboarding, EDI retail transaction and EDI connectivity, among others.
Boomi World 2023 – TBD
Boomi World 2022 was postponed due to COVID-19 and lingering customer concerns over noncritical travel. The dates and location for Boomi World 2023 are still pending, but we have it on good authority that this year's conference will take place (and those who purchased tickets for last year's conference will receive free entry).
Boomi World is the premier integration event for current and prospective Boomi customers. Come learn about the solution and find out what it can do for your business while you network with other professionals who have already had success with the integration platform.
Cleo Connect 2023 – Unknown
While there are currently no details available on this year's event, Cleo Connect is the annual conference for Cleo EDI solution customers, interested prospects and business and technology partners. The agenda typically includes panel discussions, deep dives and other events featuring upcoming innovations from Cleo, as well as Q&As with experts and advice for professionals looking to grow their businesses.
We will post information about the upcoming conference when it becomes available.
TrailblazerDX 2023 – San Francisco (and Salesforce+)
March 7–8 – Moscone West Convention Center
TrailblazerDX is the number-one Salesforce developer conference in the world. Tailor-made for those who use Salesforce, MuleSoft, Slack and Tableau, attendees learn through panel talks, presentations and more how to drive success to their businesses using these platforms. See and try out all the latest products while you connect with fellow trailblazers.
Informatica World 2023 – Las Vegas, NV
May 8–11 – The Venetian Resort
Informatica World is an annual event aimed at C-suite executives, end-users, business and thought leaders and more wanting to discuss and hear the latest in AI, data and the cloud. How do these technologies work to solve your business problems now so you can be more efficient–and how might it work to solve them even better in the future? Join your peers for deep dives, roundtables, workshops and celebrations when you register for Informatic World 2023.
OpenText Enterprise World 2023 – Las Vegas, NV
October 10-12 – The Venetian Resort
OpenText Enterprise World bills itself as the "ultimate information management conference" and with more than 150 interactive labs, insightful keynote speaker sessions, networking events and more, we think they may be right! This year's event is back in Las Vegas for the second year in a row.
OpenText Enterprise World 2023 offers an excellent chance for those interested in finding out how to stay ahead in business with AI and other technology tools to meet, network and learn.
If we left out an event, please email blester@remedi.com. We look forward to seeing you at some of these EDI conferences!
Don't miss an opportunity to do what you love and be who you are.