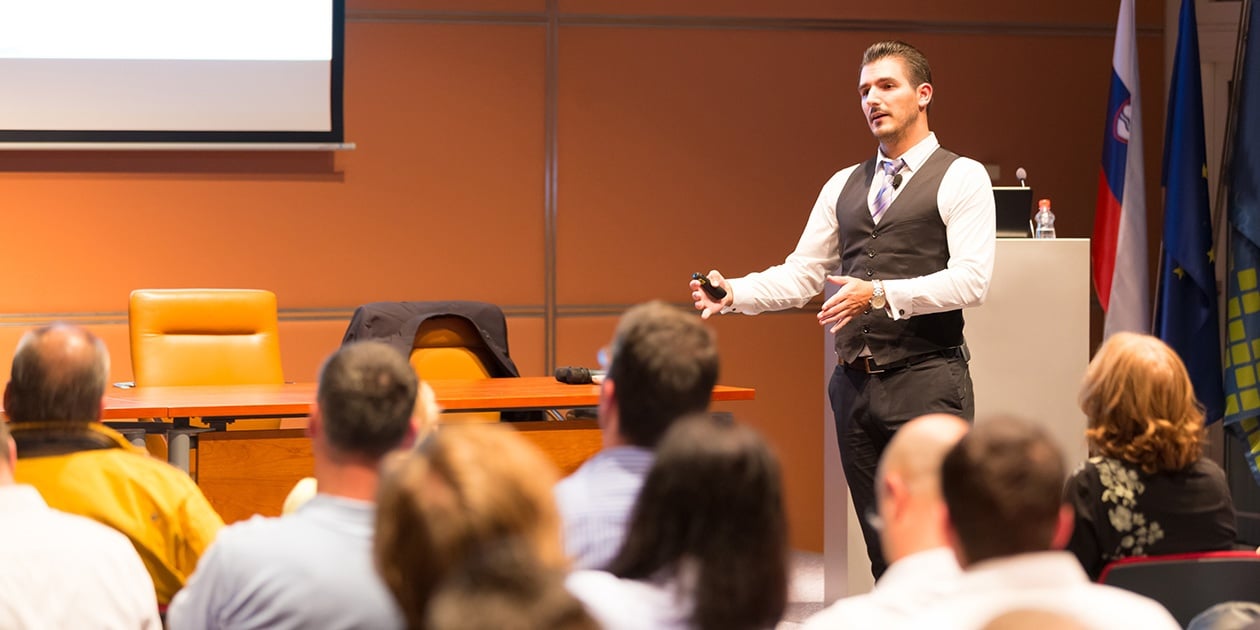 We are often asked about EDI conference opportunities that exist for integration professionals. Here are some conferences for 2018 that we have identified and some in which we will be participating. We view conferences as a great opportunity to connect with our clients and prospects as well as learn what's new in business integration. Which ones will you be attending?
Where you can join us...
Remedi is a proud NEECOM Sponsor!
May 16 - 17, 2018 - Doubletree Hotel
NEECOM offers great educational sessions for anyone new to EDI or interested in enhancing their skills!
NEECOM 2 -Day Spring Conference with a full slate of Speakers and Topics on May 16th and full day Educational courses on May 17th
Booth #52
June 5 - 7, 2018 - JW Marriott Phoenix Desert Ridge
Contact us for a discount on your registration!
The GS1 Connect conference will discuss industry best practices, how to improve business processes, and strengthen your professional network.
Save three days in June to gear up for success:
Discuss industry best practices
Collaborate to improve business processes
Strengthen your professional networks to drive innovation and growth
June 10 - 12, 2018 - The Red Rock Casino Resort & Spa
CIO VISIONS Leadership Summit is attended by enterprise senior level and manager-level IT executives from the world's largest and most successful organizations.
October 25, 2018 - Doubletree Hotel
NEECOM Annual Fall Conference with Vendor Exhibits
Where we've been...
March 19 -22, 2018 - Mandalay Bay
Remedi is a sponsor, BOOTH 293!
This flagship IBM conference gathers thinkers like you to learn, innovate, and make the world of business work smarter.
Don't miss a valued IBM Remedi Customer, Digi-Key, discuss the business value of B2B collaboration with IBM's Susan Roberts.
Wednesday March 21st at 3:30pm in Business AI Campus - Theater 3
Getting Your Line of Business, Not Just IT, into B2B Collaboration One key to satisfying and exceeding customers' rising expectations is to deliver the goods. Giving internal business and IT users the insight they need is key to overcoming operational challenges and turning the supply chain into the competitive advantage it was meant to be. Learn how you can help your supply chain improve information flow across B2B business relationships and ensure that critical transactions and data exchange are frictionless, visible, scalable and compliant.
What's on our radar...
April 29 - May 2, 2018 - San Diego Convention Center
The Payments 2018 conference is a unique conference for payments system stakeholders committed to ensuring the continued strength and integrity of the ACH Network and the U.S. payments ecosystem.
May 6 - 9, 2018 - Clearwater Beach Marriott Suites on Sand Key
RVCF will offer training and topic specific sessions, retailer one-on-ones, and networking opportunities.
May 21 - 24, 2018 - The Venetian
Informatica World will host more than 100 breakout sessions revolving around Cloud/Hybrid Cloud, Data Governance, Data Integration, and Data Security.
July 10 - 12, 2018 - Metro Toronto Convention Centre
Enterprise World is a great opportunity for OpenText users. Enterprise World will offer breakout sessions focused around roadmaps, customer stories, panels and technical sessions.
October 14 - 17, 2018 - Manchester Grand Hyatt San Diego
October 16 - 19, 2018 - Gaylord Opryland Resort and Convention Center
Cleo Connect is a chance for customers to collaborate with peers and Cleo integration experts to share best practices and tips for meeting emerging integration requirements.
Most of these are still in the planning phase so make sure to check back for updates!
In the meantime, let me know if you would like more information on any of the conferences, if you're attending any, or if there are any I missed that we should add to our list! Feel free to email me blester@remedi.com.
We look forward to seeing you at an event in the future!