This year has started off with many of our customers investing in the modernization and/or expansion of their EDI and B2B Integration systems. When we talk about upgrading and migration plans there are many factors to consider. One of the questions customers ask me is "How do I know what I need?"
Licensing and software product sizing requirements vary by vendor and it seems like there's always a new acronym; CPU, PVU, RVU, etc….
When it comes to IBM products, IBM licenses products based on what they call a "PVU" or Processor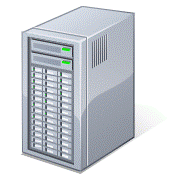 Value Unit. So what is a PVU?
A Processor Value Unit (PVU) is a unit of measure used to differentiate licensing of software on distributed processor technologies (defined by Processor Vendor, Brand, Type and Model Number). IBM continues to define a processor, for purposes of PVU-based licensing, to be each processor core on a chip (socket). Each software Program has a unique price per PVU.
Recently, I have spoken to several customers who are looking to make the most of their B2B system by expanding their processing capabilities. Customers looking to accomplish the most effective processing with their B2B systems have recently moved from a single instance of IBM's Sterling B2B Integrator to an active/active clustered environment for high availability. This is a common move, especially for a critical application like B2B Integrator. There are many factors to consider when planning a move to a clustered environment and licensing is one of them. IBM licensing for a B2B integrator is based on Processor Value Units or PVUs. So understanding PVU's is important.
Remedi offers customers a Health Check to address the "How do I know what I need?" question for a variety of EDI and B2B Integration products. If you're company has any of these topics on your 2016 project list: Integration Infrastructure, Technology Stack Review, Integration System Review, Capacity Plan, or Contingency Analysis; we can help!
Remedi can assist with not only proper licensing, we can development and execute a deployment and migration plan for you.