Two recent events prompted some reflection on Electronic Payments, you know. Financial EDI.
We were recently asked by a client how they might take greater advantage of their B2B Integration investment. In addition to reducing integration tool overlap, utilization of AS2 and mail boxing communications, and utilizing your integration suite as an Enterprise Service Bus, I tend to gravitate also towards lower hanging fruit like FEDI. This is of course due to my past life as a Product Manager in Corporate Treasury Management. Managing the Bank's Financial EDI offering was among the products for which I was responsible. In those days, and until somewhat recently, only a very small fraction of the EDI capable made payments electronically...EDI or ACH.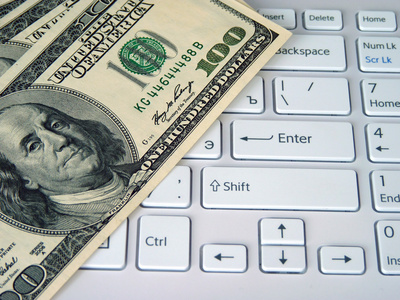 The second event causing reflection on electronic payments was a review of our client relationships. One of the things that surprised me was the increase in proportion of electronic payments we now receive versus a few years ago when we published Electronic Payments...Completing the Cycle. At the time, only 34% of companies across North America were utilizing electronic payments and REMEDI's experience with client's paying electronically mirrored that. While I'm not sure what the North American number is to today, far more than 34% of our client base pay REMEDI electronically.
While looking back at our piece Electronic Payments...Completing the Cycle, I realized that one item addressed lightly was some of the early steps in planning for and launching electronic payments which you will find addressed below.
Assessing Your Bank's and Partner's Capabilities:
Dollars and Data Together
Ask your bank what FEDI options they have available. Banks with EDI capability can accept 820s or REMADVs and create ACH payments from them. Then the decision is a matter of preference (you or your trading partners) as to how you send the remittance data. If it's preferred that the remittance data travel with the payment the ACH transaction type CTX will be used by the bank/ACH network. The CTX transaction type is capable of carrying 9,999 addenda records in which the 820 or REMADV data will be placed. So the EDI remittance data will travel in the ACH CTX transaction through the ACH network to the receiving bank (your partners). From there the receiving bank will settle the money part of the transaction and be able to deliver the data to your partner in a variety of manners depending on the banks capabilities and your partner's preference (most have capabilities of delivering the remittance in EDI format, faxed report, or emailed report). This method means that when the remittance is delivered the money is posted (queued to be posted) to your partners account and AR can use the remittance to post the payment as received (by hand or electronically). Taking this route you can pay all of your vendors that opt-in (or are mandated) electronically without a whole lot of regard to what their EDI capabilities may or may not be.


Dollars and Data Apart
If you choose not to send the remittance data with the payment you can submit an ACH formatted file to your bank, or send the 820 or REMADV and instruct the bank to truncate the remittance data at that point. Taking this route gets your partners paid and the ACH transaction has invoice number references but little else. Then it's up to you and your company to send the remittance information to your partner via structured EDI, proprietary EDI, fax report, emailed report, etc. This route requires another step (manual or automated depending on how your partner chooses to handle) in that the dollars and remittance data need to be re-associated. Partners need to make sure the payment has hit their corporate bank account before AR can post the payment complete.
For inbound electronic payments you can reverse the roles and decisions listed above...
So, you have a few options if you're considering electronic payments. These are a few of the considerations you should address and evaluate as you begin or expand your payments program. Regardless of the option you choose for your business, electronic payments will without a doubt get you your money faster if you're on the receiving end, and make you partner more efficient and potentially cost effective to you if you are on the payer side!