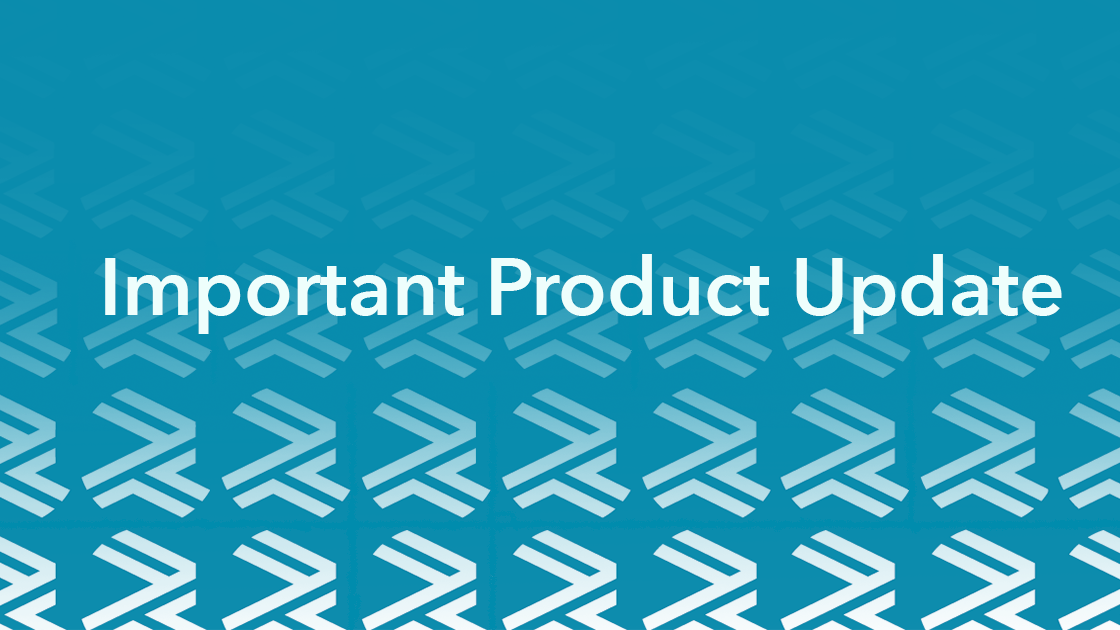 You may be aware of IBM's planned End of Support for prior versions of Sterling Integrator and Sterling File Gateway on September 30, 2021.

After answering so many inquiries from customers about the move, we thought it would be helpful to post the most commonly asked questions on our blog for the wider community of Sterling Integrator and Sterling File Gateway users.
Which versions of these products are facing support termination on September 30th, 2021?

IBM Sterling B2B Integrator v5.2.6x; IBM Sterling File Gateway v2.2.6x

What are the most current versions of the affected products?

6.1 is the current version for both Sterling B2B Integrator and Sterling File Gateway.

What versions will be supported after September 30th?

The two versions that will be supported after September 30th are versions 6.0.x and 6.1.

How do I find out what version of IBM Sterling B2B Integrator I am currently on?

What are the costs incurred by upgrading to the newest version?

There are no software costs if you are current on your IBM Software Support and Maintenance. If you would like Remedi to upgrade your environment, we can schedule a scoping call and provide you with an estimate.

What new features do we have access to by upgrading?

If we stay on our current version, what will happen?

As of October 1, 2021, IBM will no longer provide technical support on version 5.2.6. If you have a software issue and have not upgraded to version 6.0.x or 6.1, IBM will instruct you to upgrade first before providing technical support. Remedi will still support you if you are still on an unsupported version although our ability to assist you will be constrained if there are issues with the software.

Are there any mapping changes that would come with this upgrade?

No mapping changes will be required due to upgrading. However, we do recommend testing your processes, maps, and end points after upgrading to verify compatibility.

What does an average upgrade timeline look like? How much time does the actual upgrade take with time allowed for testing?

We would need to set up a scoping call before we could give a definitive answer as upgrade timelines will vary from client to client based on your particular environment. Environmental variables that can impact upgrade timelines include: 1) Number of environments (test, QA, prod), 2) clustered vs non-clustered environments, 3) add-on or associated companion products/services, 4) associated OS and DB upgrades, 5) inline upgrade vs new physical/virtual servers, 6) number of business processes, partners, maps, and thoroughness of testing required with each (sample testing, comprehensive testing, parallel testing), 7) best practice deployment review, write-up, and remediation.

Can I do the upgrade myself?

Absolutely. Many organizations have. Those who choose to engage Remedi for their upgrades find that because our consultants do Sterling upgrades and patching on a regular basis, the best practices and experience they apply to the process make the upgrades more cost- and time efficient than tasking an FTE resource who might perform them once every several years.

Is it really necessary that we upgrade?

Like flood insurance that may seem like an unnecessary expense until a once every 100 years event brings the river into your living room, you don't want to be caught in a production cycle with an out of support version that suddenly freezes because of compatibility conflict with another element somewhere in your data exchange ecosystem.
Upgrading to the latest versions ensure access to support, the latest fixes, and the ability to meet evolving business objectives that demand agility such as connecting with online marketplaces through APIs. Upgrading provides the ideal opportunity to review and optimize the other components in your integration suite, including your operating system and hosting strategy.
If you don't see your question answered here, reach out to your Remedi account rep or set up a call with a Sterling subject matter expert to discuss how we would approach your upgrades.

About Remedi
Remedi Electronic Commerce Group helps companies save time and money, provide a better customer experience, and quickly respond to new opportunities using integration and B2B ecommerce strategies built for a digitally driven economy.