We attended the Informatica 9 World Tour event in March and were introduced to the idea of competency centers, AKA centers of excellence, as related specifically to integration. Informatica has done a lot of work on the data integration ICC concept and in fact have evolved their product(s) in line with this thinking. This concept is a more formal and complete one than in my blog article, "
The Evolution and Convergence of EDI and EAI
". And it should be since the ICC notion is based on the book Integration Competency Center: An Implementation Methodology, written by David Lyle, VP Product Strategy at Informatica, and John Schmidt, President Worldwide Integration at Integration Consortium.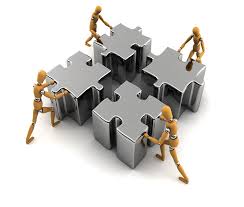 Forming an ICC involves reorganizing integration resources, framework processes, and integration technology, into one of four different consolidated models. This creates integration efficiency and effectiveness across the organization by grouping integration professionals and processes. This approach also provides opportunity to consolidate integration tools and eliminate duplicate functionality that exists across EDI, EAI, ETL, DI, and BI software.
We believe that as evolution in integration tools continues, more IT departments will move towards reorganizing integration in this manner. There is more to come on the ICC concept in future editions of "Thinkronization". For now, if you are sufficiently intrigued, you can find out more about ICCs from the
Integration Competency Center: An Implementation Methodology book excerpt.