Last week we talked about Use Cases for Your Integration Suite, assuming you already have one. But what if you are still shopping around or looking to upgrade. Remedi has been helping clients of all shapes and sizes with their Integration Systems for 20 years and we've learned a few things. If you're looking to purchase a new integration system or upgrade an old one, here are a few things to keep in mind.

One size does not fit all. When considering integration packages there is a variety for everyone. Many vendors offer multiple versions of the same software to fit your needs, if you don't need all the bells and whistles, maybe a smaller scaled back version will work for you. Many clients will ask trading partners for a recommendation of software, that's a good option for discovering what works for them but keep in mind that your business needs could be completely different so don't base your decision on just one recommendation.
Business growth. When you're looking at Integration Software, don't just look at your current business needs; look at your projected growth and where you want to be in 5 years, will your software choice support the growth? Software that is scalable in design simply means that it can easily grow with your business, at minimal cost to you. Scalability is very important for small businesses, because they are dynamic in growth. No one wants to jump through hoops of testing, development, customizations, and training, to purchase software only to find out a year later that you have outgrown it and you need to replace it.
Business unit collaboration. While many IT systems are designed specifically with the IT user in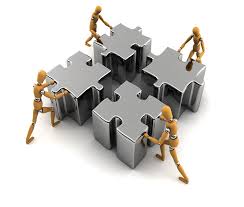 mind, comprehensive integration software is able to support the line-of-business (LOB) user as well. You will have a much higher return on investment by supporting the widest types of users for two reasons:
Integration software has a higher value if it is usable by those who are business-focused, and thus understand how the technology is applicable with particular business processes or business data.


The ability to relocate some of the operations of the integration software functions from IT to those who work in the LOB. This allows those who understand the business problems best to have the ability to directly access the integration system and solve the problem.
Cost. Is it Per Seat or Per User or Per Processor? The cost of software is often determined in many ways. Per Seat is determined by how many seats in your business will be using the software at any given time. On the other hand, Per Concurrent User is based on a set amount of users that can access the software at one time. Per Processor is calculated on how many machines (PC's or servers) the software will be running on. Many larger enterprise software applications use this method to determine their prices. Cost is not an indicator of quality, reliability, value or suitability. In EDI and Integration it is buyer beware. Not all solutions are the same. So make sure you are comparing the same thing when you look at quotes.
Deployment. How will your Integration software be installed? How long will the software deployment take? What happens if your vendor does not make the implementation deadline? Before the installation process begins, ensure that preparation work is completed this way the business will experience minimal interruption. Consider if both systems have to run side by side simultaneously to make sure the new one does its job. It's too late once the implementers have left the building. Don't be trapped into paying for services you did not, or could not, foresee because of poor planning. When changing business software, you need a solution that can run independently from day one, while causing minimal disruption to business workflow.
I only have 5 items on this list but when you're choosing an Integration Software, the list can go on and on. There is a LOT to think about when looking at different types of EDI and Integration software. Purchasing it is a big decision. Current assessment of your business is crucial, as well as using your business plan to dictate where you want to be in one, five, and 10 years. Your business system is either going to be the vehicle that will take you there, or the hindrance in your quest for growth and efficiency.
Remedi has experience with multiple vendors, solutions, and deployment/upgrade options. Contact us and utilize our 20 years of Integration experience to help alleviate some of the confusion and stress of selecting an Integration Software.