Having been in the recruiting field since 2006, I have found this time of the year to be one of the best to find great talent. Generally speaking, people tend to be more available in January compared to other months. Fiscal years usually end 12/31 and the new budget year is about to start. This matters because projects for the year usually end around Thanksgiving and hiring really picks up the first full week of January. New projects that are kicking off or having more money in your budget for the new fiscal year means you can add to your staff to make sure you hit your deadlines.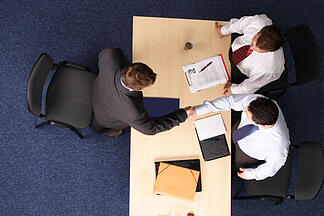 Full time employees usually wait to start new positions after the end of the year to receive their performance bonus from the previous year. That is a big factor of why people usually move to new positions in the month of January. The reasons technical people look to move to a new company can vary. The top reasons are a higher salary with a bigger bonus, work with a different technology or different environments to grow their skillsets. The number one reason I have found is that employees want career advancement. If they feel like they have mastered their current role and want to move up they feel like they must leave to go to another company. It's usually not just about the higher salary, vacation time, or even benefits. People want to keep their skills relevant to the marketplace. That means working with bleeding edge technology. If a company hasn't upgraded their software in years, or they are using outdated unsupported software then they can work themselves out of the market because their background doesn't make them marketable anymore.
It's also a great time to talk to Remedi about upgrading your current environment. If you are upgrading servers or ERP's it is a great time to upgrade your EDI environment as well. If you are looking for talent for a contract, contract to hire, or permanent placement give us a call.
For more reason to continue your search, check out our blog titled "5 Reasons to Continue Your EDI Job or Candidate Search During the Holidays".