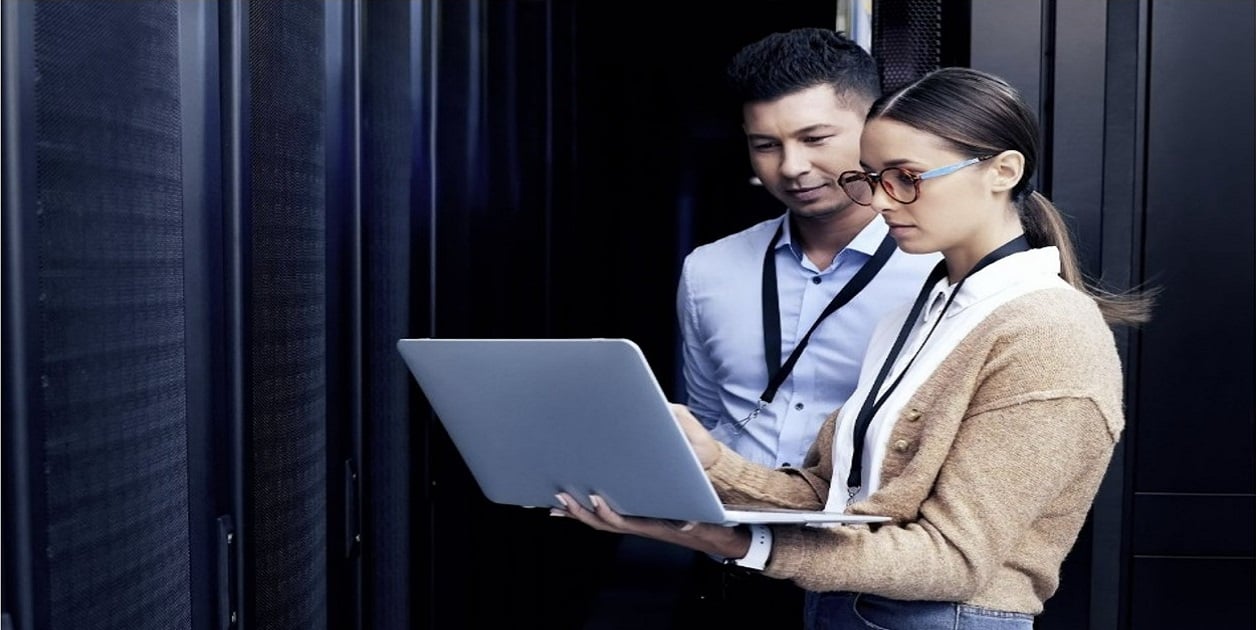 Electronic Data Interchange support personnel are professionals who manage and maintain the EDI systems at an organization. They ensure the smooth flow of data between trading partners, troubleshoot any technical issues that arise and provide support to employees who use the system.
Support personnel are crucial to an efficient, well-run EDI system, which in turn is integral to customer satisfaction, good trading-partner relations and secure, compliant transactions. EDI support personnel are also tasked with keeping their organization's system compliant and secure. By implementing needed security measures and following industry standards and applicable regulations, they help prevent data breaches and safeguard against cyber threats.It's no surprise, then, that business operations can take a hit when an organization loses an EDI support employee.
The Problem
An EDI specialist's departure may create a specialized knowledge gap at an organization, resulting in a greater workload and stress for the employees who remain. These people may struggle to do their own work in addition to the work of the former employee, which can result in operational disruptions, delaying order fulfillment and financial transactions. It can also jeopardize relationships with trading partners, potentially costing a company business.
When a replacement for the departed employee is brought in, the company must foot the bill for the necessary training and onboarding. In addition, operations can remain slowed until the new employee is brought up to speed.
Thus, an organization faces a dilemma when an EDI support team member leaves. Prior to finding a replacement, it will need to complete a successful knowledge transfer, an exhaustive process. The business must identify an employee capable of stepping into the role and then ensure the chosen person gets the necessary training.
Then there's the matter of business continuity, which can be threatened when a knowledgeable EDI support employee leaves. Minimizing disruption can necessitate immediate action, such as reassigning tasks and obtaining outside work support to bridge the gap before a new hire is made. These can cost an organization significant sums.
Meanwhile, the morale of remaining team members may suffer after a departure. Much of this can come from the increased workload the employees are forced to take up and the stress that accompanies it, as well as the possible perception that the company is struggling to retain talent.
The Issue to Resolve
A business that has had an EDI support staffer leave will very likely want to fill the role as soon as possible. But should it find a new employee on its own or go to a third party that will locate a new hire on its behalf?

There are pros and cons to both options, and we break them down here.
Pros of hiring
Control: When a company does the hiring itself, it maintains full control of the search, vetting and interviewing process, making it likely that its top candidates will have the desired skills and experience.
Communication: Hiring via in-house human resources personnel means all communication with candidates goes directly through the organization, which minimizes confusion and miscommunication.
Vendor selection: With numerous consulting-firm options to choose from, selecting the right one can be a job in itself. (Remedi makes this step easy; as a long-time leader in sourcing EDI talent and filling staffing gaps, we know how to find the right person for every job and project.)
Cons of hiring
Search process and ramp-up period: Looking for and finding a new employee involves crafting (and deciding where to post) a job description, sorting through numerous cover letters and resumes, scheduling and conducting interviews and assessing candidates. Then there's the "ramp up" period, during which a person is onboarded and trained to become proficient at the job. All this requires full-time staff, and if a company lacks an HR team, much of it simply is not feasible.
Talent pool: Third-party consulting and staffing firms that place professionals every day often have access to talent pools and resources that individual HR professionals do not. What's more, a staffing firm specializing in EDI knows exactly what organizations need when they want to fill EDI spots.
Cost: In addition to the cost of dedicating existing workers to finding a new employee, bringing on board another full-timer means providing a competitive salary, benefits and paid time off. That can be expensive.
Pros of outsourcing
Expertise and specialization: Using an outside provider ensures that a company will get an EDI professional with specialized skills and experience in EDI systems. He or she will be familiar with the technologies, industry standards and best practices.
Flexibility and scalability: Managed services lets businesses scale their staffing needs up or down without having to worry about termination and hiring processes. Through the outside provider, they can adjust the level of staffing they need based on business demands and/or project requirements.
Cost-effectiveness: Engaging an EDI consulting and staffing firm is frequently more cost-effective than hiring a new, full-time employee.
Cons of outsourcing
Lack of control: Outsourcing means a company relinquishes some degree of control over not only the hiring process, but over the new EDI expert as well. The company might have limited influence over the consultant's task prioritization, work habits, methodologies and resource allocation.
Communication and coordination: Working with an outside company adds a layer of complexity to all communications, so coordination becomes even more important. A company must work to ensure there are clear, open lines of communication between itself, the staffing firm and the consultant so that expectations are met.
Vendor selection: The staffing-firm space can be crowded, and choosing the right vendor is often difficult. Valuable time on a project can be lost if the selected consultant isn't a good fit, and that can have a significant (and negative) impact on business operations.
The Solution
Backfilling, the process of filling a job vacancy left by a departing employee with a new hire or external resource. This approach offers several advantages for businesses looking for EDI-system help.
First, it ensures limited operations interruption, which saves money and business relationships. Bringing on someone who is already an expert on EDI systems, trading-partner configurations, EDI business requirements and the like allows for knowledge retention with little workflow disruption.
Backfilling an open EDI support position also gives a company the opportunity to assess its long-term staffing requirements. With a third-party consulting firm, an organization can shore up the capabilities of its full-time EDI team on an ad-hoc basis, addressing skills gaps by either adding another full-time hire, outsourcing more work or doing a combination of both.
How Remedi can help
Remedi, a longtime leader in EDI managed services, can assist businesses looking to backfill EDI support positions. Its talent pool is both wide and deep and includes numerous experienced EDI professionals who can be quickly deployed to fill open positions.
Remedi's services offer scalability and flexibility to match company needs. Whether a business needs temporary EDI support during the backfilling process in the form of a single hire or ongoing, customized managed services in the form of multiple employees, Remedi has the solution.
Clients of Remedi's managed services get team support and expertise whenever they need it. This lets them backfill open EDI support positions easily, keep operational continuity, enhance EDI capabilities and assess long-term staffing needs.
Conclusion
EDI support personnel are an integral part of any organization that uses an EDI system. By managing data transmissions, troubleshooting technical issues and providing support to employees, these professionals maintain operational efficiency, improve customer satisfaction and ensure both compliance and data security.
When an EDI support staffer exits a job, the organization they leave has a significant hole to fill – and it can fill it with either another full-time employee or a consultant from a managed-services firm that specializes in EDI, such as Remedi.
Businesses with open EDI support positions need to look no further for help than Remedi. Using a Remedi consultant to backfill an open EDI support position offers a company deep expertise and seamless integration. It also gives them seamless knowledge transfer, scalability, flexibility and continuous support. And all of this can help a business maintain its operations while keeping disruption to a minimum.