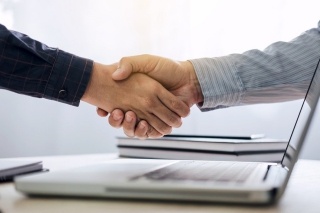 After a great deal of consideration, you have decided to outsource the task of handling your EDI system to a third party. However, that is only the first step in the process. Now, you need to find the right EDI service provider for your firm.
No single EDI service provider has a monopoly on the market because there is no one-size-fits-all solution. You need a service provider that has deep expertise in your industry, one that will offer the most services at the most reasonable prices, and one that will form a long-term relationship with your company so that it stays agile and competitive.
EDI Outsourcing Checklist: What to Consider
Is integration a differentiator in your industry?
Is your integration complex?
Is your outsourcing partner hosted or multi-tenanted?
Do timelines correspond with your SLAs with trading partners?
Who is going to be the point person, and what processes are in place for that person to follow?
Is the point-person customer-facing, or will the outsourcing partner be customer-facing?
Do you need an outsourcing partner who specializes in particular niches?
What does the support package include?
Does the outsourcing partner have a long customer list, or are they new in the field?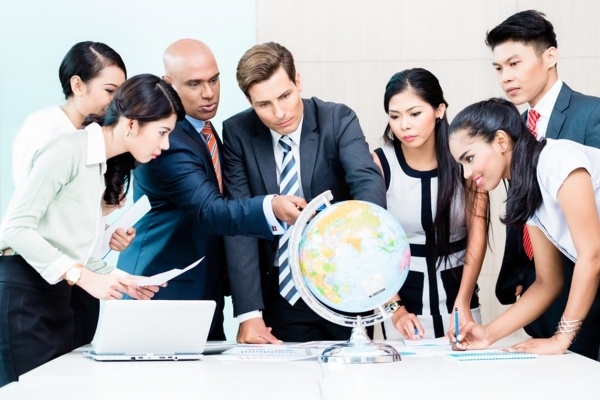 Three Integration Questions to Ask
Before you get started, there are three integration questions to ask yourself:
Is integration a differentiator in your industry?
Is your integration complex?
Do you want to control your environment, but lack the capacity to maintain it on your own?

If integration is a differentiator, then keeping it in-house might make more sense. However, if everyone in your industry is doing it and it is not a core competency, outsourcing is the better choice. Additionally, simple integrations are easier to outsource, whereas complex ones might best be handled by in-house staff.
What Kind of Outsourcing Partner Is Needed?
There is more than one kind of outsourcing partner. Some outsourcing partners offer hosted services, in which you own the software and the provider performs the services. Other providers offer multi-tenanted services, in which you own the environment and share the infrastructures and the services of the outsourcing party.
This difference might be more important than you think. Hosted services give you more control over the environment, although someone else does the "dirty work" of the day-to-day maintenance. Moreover, when you do not have to share the outsourcing partners' services, you will be first in line to get your integration requests met, whereas that is not the case with a multi-tenanted service provider.
Those wait times can have a negative influence on your SLAs with trading partners. You do not want to lose a contract because your outsourcing partner could not fulfill your integration request in a timely fashion.
What Internal Processes Do You Have in Place?
There is a misconception about outsourcing EDI solutions; the outsourcing partner will not maintain your data for you. Someone on your team must be responsible for that. The question becomes, who will that be?
More to the point, what internal processes do you have in place if you are going to outsource? Have you asked yourself who will be responsible for which tasks, and what deadlines should be maintained to ensure SLAs are met?
In addition, think about who the customer-facing person will be. Will it be the internal point-person, or will it be someone from the outsourcing company? Answering these questions now will make the outsourcing process go more smoothly.
Experience and Longevity Matter
You want to choose an EDI provider with experience in your industry and with a strong track record of stability. Different industries have different EDI requirements. Some EDI providers specialize in these industries and are experts on the specific regulatory obligations their clients have to meet. If you are in an industry with such requirements, you need a specialized EDI service provider; if you are not in a niche, you may be better off choosing a provider with broader experience.
When you choose an EDI service provider, you want assurance that the company is stable and has a future, and that the provider will work with you to implement solutions that will serve you well into the future.
One of the best ways to research this is to talk to the provider's long-term customers. The more loyal clients the provider has, the higher the chances are that your provider is not suddenly going to disappear.
Additionally, you should look for an EDI provider that will enable you to stay agile and competitive far into the future. Technology is changing rapidly. You do not want to be saddled with an EDI system that creates barriers to business down the road. While no one can predict what is to come, the right EDI service provider has a keen grasp of what solutions are flexible and adaptable.
You will know you have chosen well when your EDI provider presents a system that meets your current and future needs as well as your budget requirements. Are you ready to investigate your EDI capabilities and see what can be done to enhance them?