Yesterday the Remedi team had the opportunity to step away from our desks and spend the day outside at Camp Mary Orton for team building and some volunteer work. Our day started with various activities encouraging problem solving and communication. While enjoying the beautiful weather, we were able to enhance our skills and connect as a team beyond the office.
Check out what we learned and some photos of our day.......
Camp Mary Orton has been around 100 years and sits just north of Columbus on 167 beautiful acres. The camp was originally established to allow "city" children a more rural, wilderness experience in the late 1800's. Now the camp still allows that opportunity but has also expanded and offers family and corporate events.
We participated in several team activities including a giant "seesaw" platform that challenged you to balance your team to keep the platform level long enough to sing the first verse of "Row Row Row Your Boat". Sound easy??? Well, that's what we thought....while we did accomplish the goal, it took several tries and a little taste of the "feeling the ground was still moving" when we were done. Other activities challenged us to complete tasks as a group while being timed and navigating over "molten lava" with everyone working together to move as a team and cross the path on carpet squares that had to have someone touching them at all times.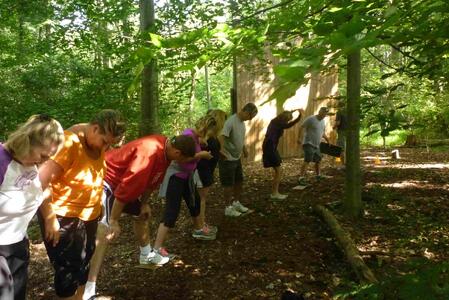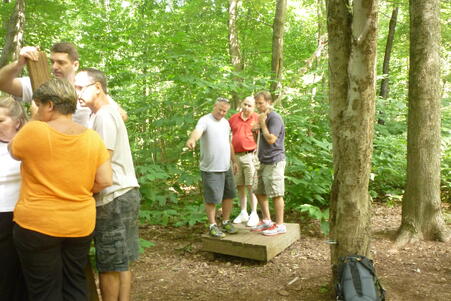 After lunch, we assisted the Camp Mary Orton Staff with some gardening and flowerbed clean up around the offices and lodge buildings. If you haven't been to the camp, it's definitely worth checking out...whether you're looking at team building or maybe you have kids that would enjoy the Adventure Camp, complete with a Zip Line Canopy tour. http://campmaryorton.org/
What a wonderful opportunity for our team to connect and give back to an organization that strives to help children. From the entire Remedi Team, Thank You - to our customers, business partners, and friends for helping us have such success in our first 20 years!