Congratulations to Remedi on winning the Breaking Ground in New Markets award at Smarter Commerce 2014!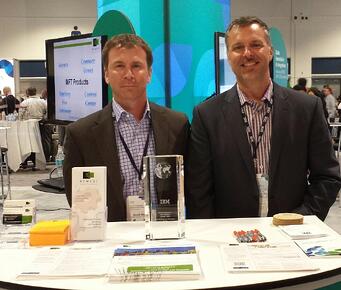 Scott Hulme - VP, Services, Sourcing, & Software
Brad Loetz - President
There are only two more days left of Smarter Commerce. Be sure to join us for a customer session with Commerce Bank titled "Overcoming the Challenges of a Difficult B2B Integration Project" on Wednesday, May 14 at 11:15 am in Room 18.