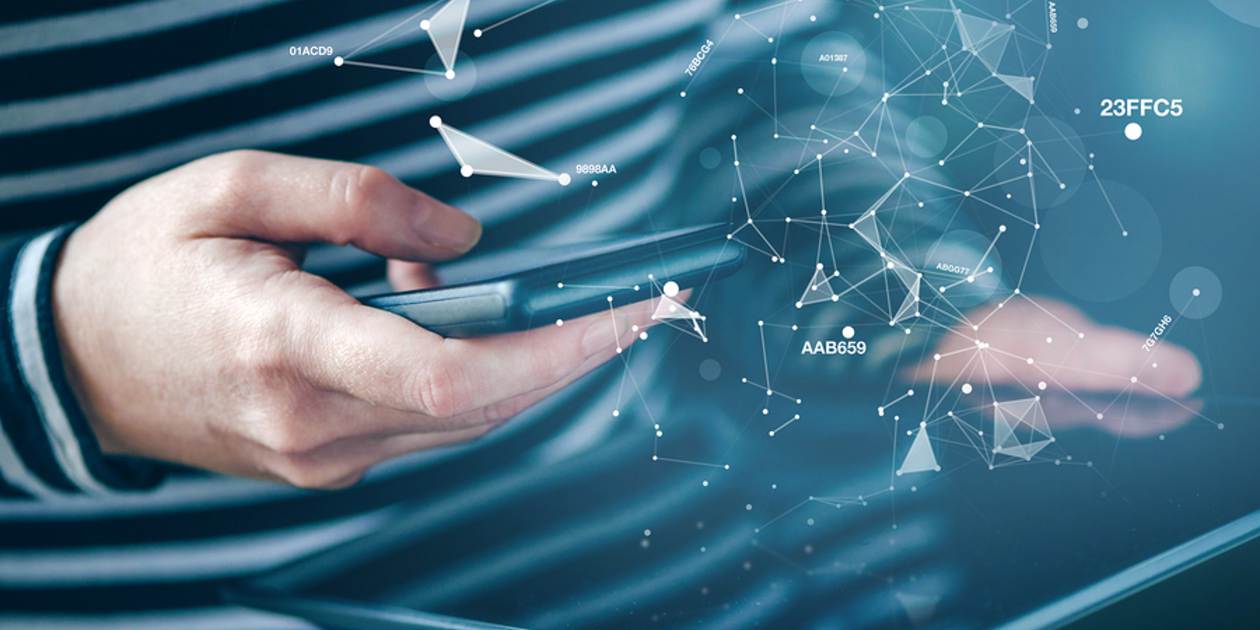 It makes sense to tackle large projects in-house and culturally this approach is often the only way IT projects get completed in some organizations. These DIY situations might include bench marking your B2B integration capabilities or considering new integration delivery mechanisms. At times it sounds daunting to some firms, but it is doable.
However, just because you are taking the DIY approach does not mean you have to handle every single aspect of an initiative on your own. There are certain challenges that might arise which require outside help. Read on to learn when it makes sense to take on a B2B integration project on your own, when to ask for help, and to whom you should turn.
When Should You Handle a B2B Integration Project Yourself?
When it comes to B2B integration projects, there are three considerations to examine to determine your readiness to tackle them on your own: people, processes, and technology. Where you rate on these three can indicate your level of B2B integration maturity.
It might seem as though technology is the most important sign of B2B integration readiness. That is not the case, people and processes matter, too.
Ask yourself a few questions:
Do your co-workers care about avoiding errors and making operations more efficient?
What kind of mindset do your employees have about the challenges of integration?
To what extent do they believe data should be shared, and are they open to making actionable data accessible to trading partners?
Is integration viewed as a "have to do" versus providing competitive advantage?
If your culture supports open yet secure data exchange, and seeks efficiency through the reduction of manual documents and increased automation of processes, this is a good sign you might drive B2B integration on your own. And controlling the process in-house might be in your firm's best interest.
Another consideration is business process automation, and how many are manual? Moreover, how many are redundant? Automated, digitized processes demonstrates an advanced level of B2B integration maturity.
The companies that are the most ready to undertake a DIY B2B integration project are the ones prepared to carry out digital transactions.
When Should You Turn to Outside Help for Your B2B Integration Project?
Just because you have decided to handle a B2B integration project on your own does not mean that you have all of the resources to take care of every single aspect of it. There will be times you will need to turn to outside help.
When will those situations arise? If your assessment of your employees and your processes has been off the mark, you will discover that there are missing skill sets or knowledge gaps that prevent your business from being able to complete the project on its own. Moreover, B2B integration projects can be people intensive, and while you might have the knowledge and the expertise, there simply might not be enough staff to tackle the project effectively.
Some people take pride in being able to complete an entire project without outside assistance. There is nothing wrong with asking for help once in a while, though. Asking for help means that you will get expert advice that will help you complete your B2B integration initiative successfully.
There are many forms of assistance, here are a few that you may consider:
Integration/EDI training
Integration/EDI consulting
Integration/EDI staffing
Integration/EDI Managed services
Training for EDI Professionals
Even EDI professionals might need to learn more from time to time. This is particularly key with EDI tools and comprehensive integration suites. Third-party integration consultants offer training to help employees gain a deeper understanding of the tools and how they are best utilized.
There are two forms of on-premise training: on-the-job training (OJT) and classroom. OJT is a more customized form of education; an instructor works closely with one or more students. Generally, OJT focuses on new material and omits more basic knowledge that the student might already have. The trainer teaches students using the client's equipment and software and goes over real-life scenarios that students might encounter during the B2B integration process.
Classroom training is meant for larger groups of students. It can take place in a conference room or an IT training facility. Classroom training is similar to the type of instruction you would receive from a software vendor, and it can either replace it or act as a supplement to it. While classroom training follows a set curriculum, it can be customized to the client's wishes.
EDI Consulting
Sometimes, you need someone to step in with a specific integration skill set or knowledge because you do not possess it in-house. That is where an EDI consultant comes in; he or she can provide help with developing a particular integration solution, tuning the performance of your system, assisting with upgrades, etc...things not frequently performed by your resources, but done by consultants all the time at client sites everywhere.
EDI consultants offer incredible project based flexibility. You can hire one for as little as a week, or you can use a team of them for months at a time to ensure your B2B integration project goes smoothly. These consultants can fill several roles in a statement of work (SOW) capacity producing specific deliverables. Possible roles include integration architect, EDI developer, mapper, trainer, project manager, business analyst, on-boarding analyst, or coordinator.
EDI Staffing
What if you have the knowledge, skills, and experience in-house to carry out a B2B integration project, but you just do not have enough staff? Consultants can help with that, too. Some firms specializing in EDI consulting also recruit and place qualified personnel.
How does the EDI staffing process work? The consultant account manager takes the time to learn about the client's needs, goals, and culture. Then, the consulting organization evaluates the best candidate for the job and places him or her in the position according to the wishes of the client. The position can be full-time, short-term contract, or contract to hire, depending on the client's needs.
Managed Services
Perhaps you have decided that you want to handle B2B integration, but when it comes to performing the infrastructure and daily integration duties, you do not want to provide the staff required to support it. Maintaining integration infrastructure and daily operations can distract you from your core business and this is where managed services can help.
Managed services providers allow you to keep your B2B integration infrastructure in-house without the hassle of managing it. You own your hardware and software, in contrast to EDI outsourcing. Instead, the managed services provider will ensure that your data transformation and exchange runs efficiently and effectively all the time.
With a managed services provider, you do not give up control of your integration environment. You simply shift the burden of management to someone else. The managed services provider ensures that your B2B integration infrastructure is secure and operational. In the meantime, you can focus on your core business.
What Might Happen If You Go It Alone on Your B2B Integration Project
Reasons companies are so leery of asking for outside help on projects is because of C-suite / IT alignment and the perceived cost. What they need to be thinking about is how much it will cost them if they do not ask for outside help when they need it.
Consider this illustration as an example. A manufacturer wants to undertake a B2B integration project. Members of the C-suite believe that the IT integration staff is big enough and/or experienced enough to devote the proper resources to this initiative, and as it turns out, that is simply not the case.
The IT staff cannot devote the time or personnel to complete the requirements of the project. When they do spend time on this project, they cannot deal with mission-critical objectives of EDI such as monitoring business network performance, daily transaction processing, and responding to business integration problems and their resolution. As a result, the B2B integration project stalls, and the C-suite cannot understand why.
When it comes to asking for help for your B2B integration project, it is never an all-or-nothing proposition. You can get assistance for some parts of your project and still carry out other components on your own. Remedi offers a breadth of consulting services and is an excellent choice as your B2B integration Partner. Take a look at
see some of our recent success stories
and, to learn more about working Remedi for your B2B integration project,
contact u today!