Half a century ago, manufacturers could rely on a few certainties. For a start, their suppliers were fairly local. Second, their customers were close by, too. Today, that's no longer the case; as a manufacturer, you know that your trading partners could be scattered across the globe.
You need to be able to communicate with them quickly and easily, yet you don't have the time to manage the EDI system or B2B integration solutions that enable that communication. That's where EDI and B2B managed services come into play. Learn how they deliver time- and cost-savings, streamline processes, and move you toward greater integration maturity.

What Are B2B Managed Services for Manufacturing?
Before we explore the benefits of B2B managed services of manufacturing, let's offer a clear definition of what the term means.
Remedi defines B2B managed services in this way. You own your EDI system or B2B integration solution and Remedi operates it for you. You decide how much Remedi manages; Remedi creates a unique plan based on your specific needs. Remedi handles hardware and software maintenance as well as day-to-day support for some clients, while others want Remedi to add new trading partners and take care of mapping and testing capabilities. All of these things follow under the general umbrella of B2B managed services.
B2B Managed Services for Manufacturing: Delivering Time and Cost Savings
One of the ways in which B2B managed services help manufacturers is by delivering time and cost savings. How so? It has to do with core competencies.;
Since EDI systems and B2B integration may not be among your core competencies, you may not have the time and resources to handle these functions. It makes sense to work with a managed services provider so that you can spend more time doing what you do best – manufacturing.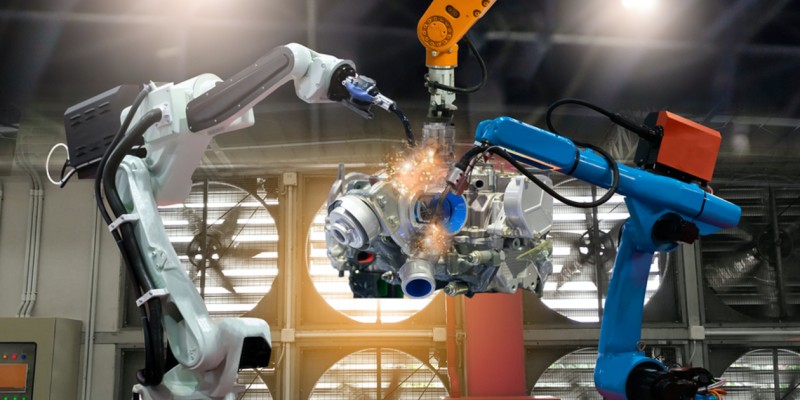 B2B Managed Services Can Streamline Processes
Another benefit of B2B managed services is that they can streamline processes. We'll illustrate this point with a real-life example.
One of Remedi's clients is a global building products manufacturer. The client needed to support a rapidly expanding network of partners in 33 countries. By turning to Remedi, the manufacturer was able to reduce administrative overhead and reduce the timeframe for onboarding new trading partners. As a result, Remedi was able to boost the client's reputation among its trading partners, improving its long-term relationships./p>
B2B Managed Services for Manufacturing Enhances Integration Maturity
The third benefit of B2B managed services for manufacturing is enhancing a manufacturer's integration maturity. "B2B integration maturity" refers to how far along the B2B integration journey a company has gone. Why is that important? The further along you've gotten on your B2B integration journey, the easier it is to share information with trading partners.
An EDI and B2B managed services provider can help you achieve greater B2B integration maturity by choosing the right tools and solutions to help you move along the spectrum. The right managed services provider has expertise in the manufacturing field, so you can rest assured you're making the right choices.
B2B managed services tame the chaos in the manufacturing space. See some of our recent data integration success stories to learn more about what RemediI can do for your organization today.