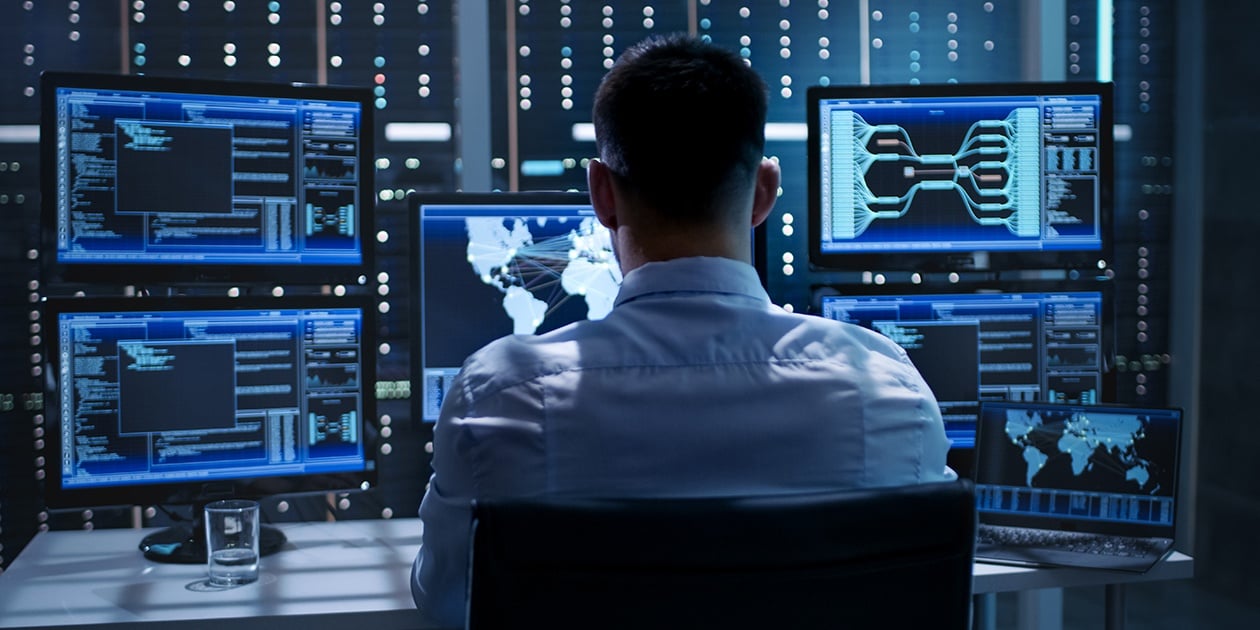 If you are planning on implementing a new EDI system or tired of managing your current system, and have determined EDI outsourcing isn't for you, you are probably asking a number of questions. The first question is most likely, "Who is going to run this thing?" There are two answers: you, or a third-party consulting firm.
Partnering with the right firm is crucial. REMEDI offers a dedicated team of experienced and highly skilled integration and EDI specialists, increased integration agility, and greater productivity. (We'll also provide a complimentary integration/EDI assessment to learn more about your current EDI capabilities and needs.)
REMEDI's Team of Experienced and Highly Skilled EDI Specialists
REMEDI was established in 1994. At the beginning of our history, we developed a reputation for being able to map and set up trading partners quickly and reliably as well as manage client EDI infrastructures.
Over the years, we have honed our EDI managed services to reduce the chaos surrounding EDI and related systems. REMEDI managed services eliminates the impact of untimely turnover of key resources, the distractions of merger/acquisition related system integration, cost overruns and delays, inconvenience of integration/ERP upgrades/conversions, and minimizes fines and chargebacks, and clears up integration and revenue backlogs.
"REMEDI has a reputation for being able to map and set up trading partners quickly."
Managed services customers have made note that REMEDI delivers outcomes, not just a deliverable or skill set. We work with clients to build long-term relationships, the longest of which is over 25 years and counting.
Increased Integration Agility
One of the benefits of working with REMEDI is increased integration agility. We understand that IT integration provides a strategic advantage for most firms. We also know that not everyone has the skill, resources, or desire to manage EDI on their own. Through EDI managed services we are able to provide:
Management of on-premise EDI software and transformation/coordination services
Modernization of point EDI solutions to a comprehensive integration suite
Identification/deployment of additional integration use cases (EAI, API, IoT, etc.)
Enhanced end-to-end visibility for B2B transactions and integration messages
Rationalization and consolidation of integration toolsets
REMEDI offers the competitive advantage of business integration without the hassle of managing it on on your own.
Greater Productivity
Another benefit of managed services is greater productivity. Most companies do not specialize in EDI, it's simply not their business. REMEDI's EDI managed services allows clients to focus on what they do best – their core business.
EDI solutions require three things: experienced human resources, time, and technological infrastructure. Not every firm has these things. However, REMEDI does, and our trained, dedicated consultants have the time and resources to manage your EDI system for you.
"REMEDI's trained, dedicated consultants have the time and resources to manage your EDI system for you."
Clients report that by utilizing REMEDI managed services they've redeployed resources to more productive and innovative work.
REMEDI's successes in EDI managed services are built upon a solid foundation of hard work, commitment to clients, and a genuine desire to help our customers succeed.