Inc. magazine today ranked Remedi Electronic Commerce Group NO. 4836 on its seventh annual Inc.5000 list, an exclusive ranking of the nation's fastest-growing private companies. The list represents the most comprehensive look at the most important segment of the economy—America's independent entrepreneurs. Fuhu tops this year's list. Remedi joins LivingSocial, Edible Arrangements, CDW and Lifelock, among other prominent brands featured on this year's list.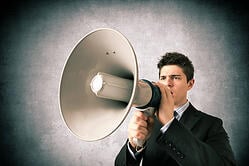 Remedi is a privately held company specializing in Business-to-Business Integration and Enterprise Application Integration software, services, and consulting (www.remedi.com). Located in Columbus, Ohio, the company was recognized for growth by Inc. Magazine in 2008 and is proud to repeat the honor in 2013. The firm recently began its 20th year in business and operates within a niche information technology specialty which includes B2B Commerce, Electronic Data Interchange, Managed File Transfer, and Enterprise Application Integration.
"Our clients continue the move from single purpose data transformation, integration, and file transfer solutions to comprehensive integration suites. These software suites combine into one instance the capability to interpret, route, and manage B2B messages inside and outside the organization. Those who have pushed this integration reset button, to gain integration efficiencies and cost reductions, have been among the biggest drivers of growth for our company" comments President Brad Loetz. "Equally important is our incredible lineup of staff, consultants, and partners who work collaboratively to solve all our clients' integration needs."
In a stagnant economic environment, median growth rate of 2013 Inc. 5000 companies is an impressive 142 percent. The companies on this year's list report having created over 520,000 jobs in the past three years, and aggregate revenue among the honorees reached $241 billion.
Complete results of the Inc. 5000, including company profiles and an interactive database that can be sorted by industry, region, and other criteria, can be found at http://www.inc.com/5000.
"Not all the companies in the Inc. 5000 are in glamorous industries, but in their fields they are as famous as household name companies simply by virtue of being great at what they do. They are the hidden champions of job growth and innovation, the real muscle of the American economy," says Inc. Editor Eric Schurenberg.