As IT continues to evolve at warp speed, it is imperative to keep the department working at peak efficiency. Upgrades can be costly and can result in downtime, but can also offer features that help your organization be more effective and efficient. So what happens when your software version(s) is no longer supported by the manufacturer? Companies continuing to operate unsupported software may save money in the short-term but open themselves to a risky business scenario, particularly when running mission critical ERP, EDI, B2Bi, and MFT applications that are past End of Fix, End of Support, and End of Life time periods.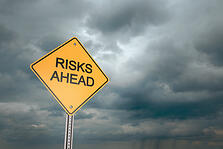 What are risks and costs of using unsupported software?
Operational failure
Loss of functionality or flexibility of product
Legal and regulatory issues
Security vulnerabilities
Difficulty integrating with other systems
Increased support issues
Breaches of contract
Service Level Agreement issues
Application rationalization is a simple first step to analyze the current architecture to determine redundant applications, overlapping functionality, and software that is not exactly current. As more companies move into a service-oriented architecture implementation, this analysis is a cost-effective way to ensure that the IT resources are utilized in the most efficient manner.

How do redundant systems come about anyway? Often clients implement replacement systems with new initiatives being first in line. They have the best intentions of converting processing from old legacy systems to the new systems as time and budget permit. And in more than a few instances this conversion just never takes place. The result, system redundancy and overlaps in functionality.

What is the next step in the process? Companies spend countless IT dollars to develop plans to upgrade, consolidate or rationalize their integration environment. REMEDI Electronic Commerce Group provides complimentary assessments to assist with project planning and budgeting related to B2B and MFT software upgrades and consolidation. Our upfront plan projects an estimate of time, resources and monetary effort to upgrade/consolidate to a new environment.