Software Frameworks And Their Role In B2B Gateways…
Newsletter "A.D.D"…If you are one of those that anxiously await our monthly Thinkronization Newsletter, we must sincerely apologize for our newsletter "A.D.D".  For those that deal with the disorder, whether you struggle yourself or have kids that struggle with it, you know how distracting it can be.  2013 and the pace that has come with it, has us off our intended publication schedule.
As part of this publication, B2B Gateway Frameworks are among those things that have kept us busy.  In addition, there are so many other things to report since our last edition.  Below are just a few…
The year has brought clients fantastic new talent including Integration Professionals and Solutions Executives
Solution delivery for clients is up 56% year over year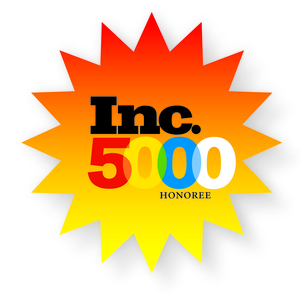 REMEDI – Inc. 5000 Honoree
Inc. Magazine has been ranking the fastest growing private companies in the US since 1981 when it honored the top 100.  The next year it expanded honors to the top 500 and in 2007 the top 5000.  In 2008 REMEDI was recognized as being in the top 5000 fastest growing companies and we are proud to repeat that honor in 2013.  more…
Frameworks And Their Role in B2B Gateways
Many articles are written with case building points and the hook at the end, we are going to take a different approach.
B2B Gateways, or Comprehensive Integration Suites as they are known by in different circles, are incredibly powerful and flexible for all things integration and these "tool kits" can be incredibly complex.  As a tool kit for integration, there is little integration architecture and predefined processes "laid down" at software installation time.  Instead, the architecture is designed, planned, and built in a custom manner as part of the initial deployment.  This custom integration infrastructure yields many advantages that will be outlined below, with the major disadvantages being extended deployment time and lack of built in functionality.  The utilization of business process frameworks and software frameworks help combat these disadvantages and get you on the road to integration ROI quickly.  Read more…
Check out some of our Framework Success Stories!
Transitioning from EDI & File Transfer to a Financial Services B2B Gateway
B2B Integration for Household Branded Consumables Company
B2B Integration For A Global Distributor Of POS And RFID Technology
In other news:
Survey Says…See What EDI Professionals Are Reporting As Challenges and Opportunities
Considering moving to a new Integration System?  Learn how REMEDI's Framework for Sterling B2B Integrator can help you deploy IBM Sterling B2B Integrator 4x faster!
REMEDI Offers Value in IBM Software Subscription and Support
REMEDI, as an IBM Premier Business Partner, is able to help your organization weave your way through the complexities of this process and renew your Software Subscription and Support.  Often times we are able to review renewals and help clients apply these funds to more robust IBM software solutions, and other times for those satisfied with their IBM solution, we can provide value through discounted renewal rates. Contact REMEDI when you receive your next Subscription and Support Renewal and see how we can help.
REMEDI Electronic Commerce Group is a business and data integration consulting services and placement company. For more information, please contact us at 614-436-4040 or inforequest@remedi.com.
Need a reliable source for your Integration and EDI; consulting, training, recruiting, managed services, financing, or software needs? Incorporating over 20 years of experience in the EDI, B2B, MFT, and Commerce industries, REMEDI provides seasoned professionals that are experts on a wide variety of business integration packages. Our business integration experts apply their skills to leading integration applications which result in solutions that reduce costs, increase efficiency, and improve time to market.
The place to get information and links to opportunities, company announcements, research, articles, blog posts and more…
Twitter – 107 Followers
Facebook – 108 Likes
LinkedIn – 226 Followers
——————————————————————
{ 0 comments }